With Android 4.3, Android implemented the idea of always-on WiFi where, even if you had Wi-Fi toggled off, the device and apps could still scan for WiFi networks to improve the location's accuracy. Along with using network triangulation, it's another way of getting your current position as quickly as possible without having to rely too much on GPS signals.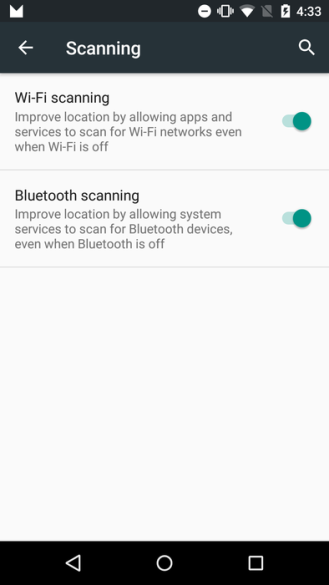 Android M is taking the idea further, adding Bluetooth scanning to the equation. Under the Location settings on M, you'll find a Scanning option in the menu, where both Wi-Fi and Bluetooth scanning can be toggled on and off.
[Android M Feature Spotlight] Bluetooth Scanning Joins WiFi To Improve Location Accuracy was written by the awesome team at Android Police.