Most people just make do with the Gmail app on Android, but there are plenty of alternatives out there. Boxer is a popular one, and it's getting a big update today. The biggest since it launched last September, actually. It's material and has a few new features too.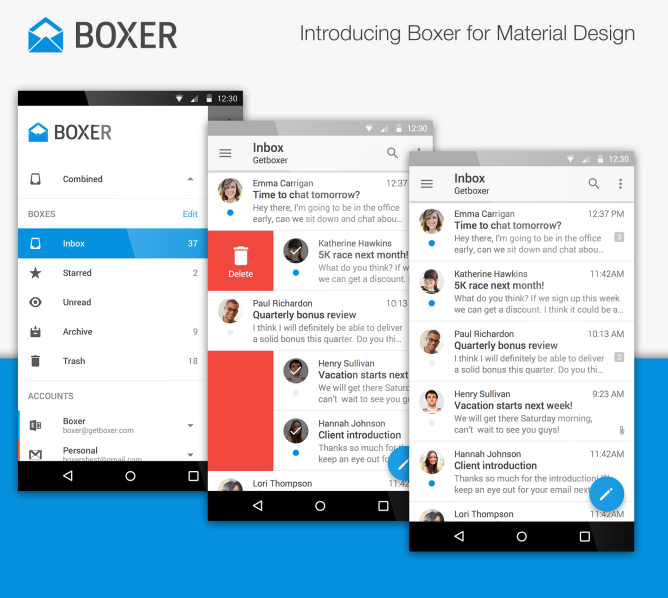 Here's the changelog for the new v2.2 update.
Faster mail searching on Gmail accounts
Improvements made to imap syncing
Improvements made to app speed
You can now create a new folder/label
Improvements made to battery usage
Updated translations
Additional fixes and optimizations
So there you have it—FAB, tinted status bar, and so on.
Boxer Material Design Update Rolling Out Now In The Play Store, Headed To Cyanogen OS In The Coming Weeks was written by the awesome team at Android Police.