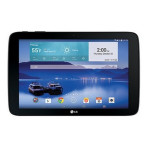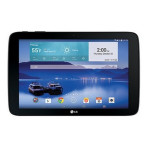 Verizon Wireless is now pushing out an over-the-air update to the LTE-equipped LG G Pad 10.1. This will bump the device up to software version VK70011A and put a number of bugs to bed (but not in the bedbug sort of way).
There's no single major change to consider headline-worthy here. We're talking fixes along the lines of stopping a Google Play Movies freezing issue and getting the device to say "tablet restarting" instead of "phone restarting" during OTA updates.
LG G Pad 10.1 Receives Minor Bug-Slaying OTA Software Update From Verizon was written by the awesome team at Android Police.