There's a new beta of (almost) everyone's favorite gallery app available right now on APK Mirror. Yes, QuickPic v4.5 is ready for immediate installation on your device of choice, and it contains a nifty photo selection gesture similar to the one from the Google Photos app. Check it out.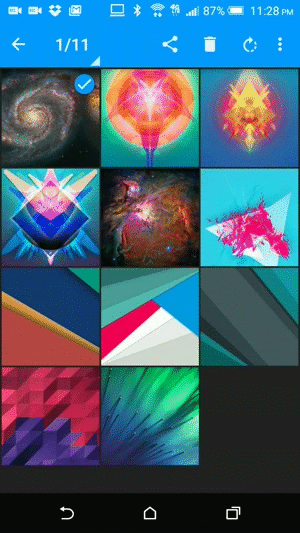 So just like in Google Photos, you can long-press then drag to select multiple photos in a snap. Drag back to remove the selection from the pics.
New QuickPic Beta v4.5 Adds Search And A Google Photos-Like Swipe Gesture For Photo Selection was written by the awesome team at Android Police.