Sony has updated the product page for its Xperia Z4 Tablet in the UK, and it's not the good kind of update. The date listed for the product to start shipping has been changed from today to June 17th. Nice last minute switcheroo there, Sony.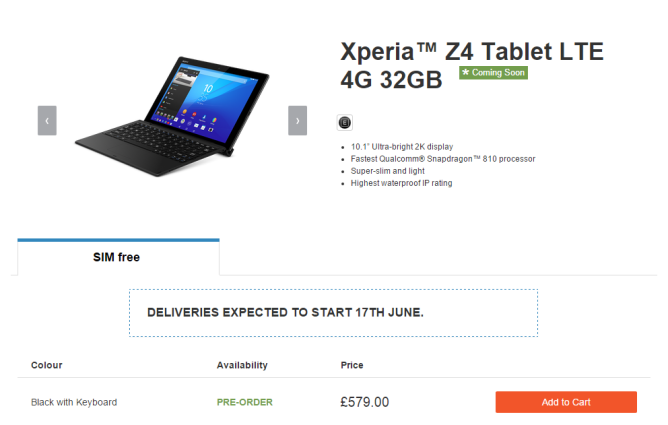 This is also just the listing for the LTE version of the tablet, priced at £579 ($ 884).
[Update: WiFi Listed For June 29th, LTE Gone] Sony Pushes UK Launch Of Xperia Z4 Tablet From Today To June 17th was written by the awesome team at Android Police.