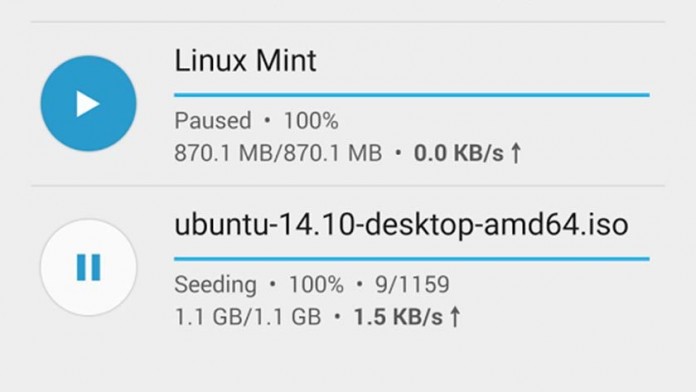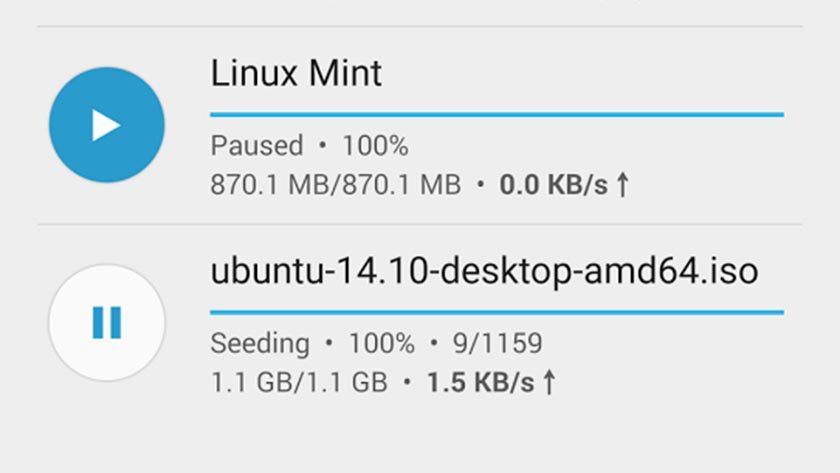 Despite their reputation, there are plenty of legitimate reasons for torrent apps. Linux ISOs, corporate file sharing, and even government use are included in all the reasons why someone might need a torrent app. Even some artists will willingly distribute their work through torrents because it gives them a greater reach. Thankfully, there is an abundance of them for mobile. If you're in the market, here are the best torrent apps for Android!
---
[Price: Free / $ 3.99]
µTorrent has had a positive reputation with torrent users for ages. It's one of the most popular desktop torrent clients and it's frequently hailed for its simple, non-bloated, but functional interface. µTorrent is much the same way on Android. There is a simple interface that allows you to quickly view and manage your various torrent downloads. It also includes the ability to choose your storage location, remove torrents with and without deleting the data, and a WiFi only mode that will only start torrents while you're connected to WiFi. There is a free version you can try out before grabbing the paid version if you want to try it out first.

Download now on Google Play!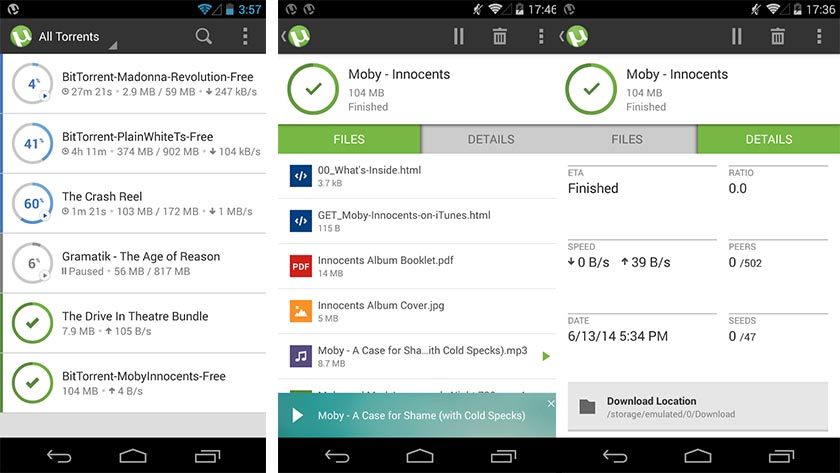 ---
[Price: Free / $ 2.99]
aTorrent is a lot like µTorrent in a lot of ways. It supports many of the same features, including WiFi-only downloading, choosing your storage location, and more. It boasts external SD card support, although it doesn't appear to have been perfected just yet. The app is also draped in Material Design and includes a widget so that you can view your download stats on your home screen. The free version is ad supported with the paid version going for $ 2.99. There is also a beta version if you want to join that.

Download now on Google Play!
---
[Price: Free / $ 2.99]
Perhaps the biggest name in torrent downloading is BitTorrent. They also happen to have one of the better torrent apps available right now. It runs on the latest "torrent core" which allows for improved connections between you and other peers. You'll also be able to deal with magnet links more quickly. It has a Material Design inspired interface which makes it quick to move around and you'll also find plenty of music and other content that's actually legal to download. It may not be the best for power users, but casual torrent users should enjoy it.

Download now on Google Play!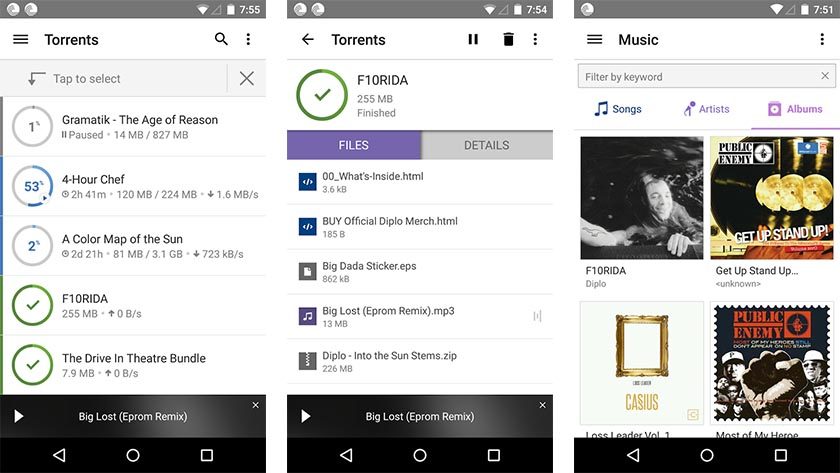 ---
[Price: Free]
CatTorrent is one of the more minimal torrent apps. It boasts a simple interface that's Holo inspired and it helps you move efficiently around the app. You'll be able to download using magnet links as well as torrent files with this one. CatTorrent also supports DHT, a WiFi only mode, and you can change the storage location on the fly. You'll also be able to download parts of torrents instead of the whole thing if you prefer. It's not as feature heavy as others, but it costs less than they do.

Download now on Google Play!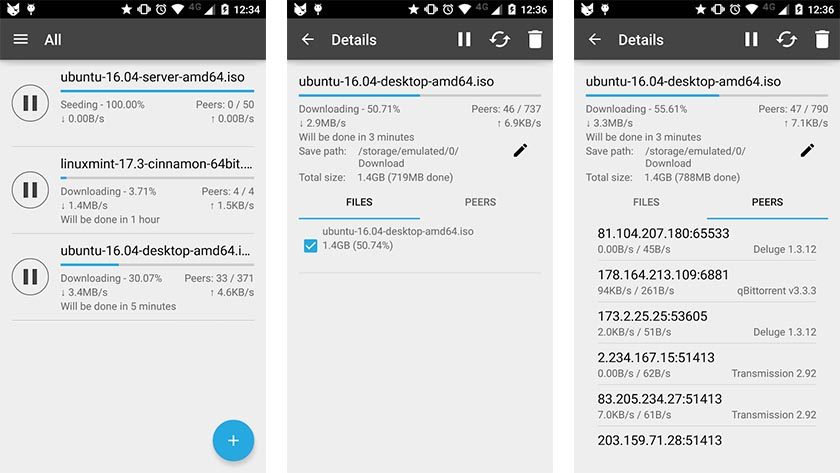 ---
[Price: Free / $ 1.50]
Flud is one of those torrent apps that seems to strike all the right chords. It's packed with tons of features, including support for several protocols that you normally don't find in other apps. The app itself is draped in Material Design and it may be the best looking torrent app of the whole bunch. Perhaps the best part is that the free and paid versions are virtually identical. The only difference is the paid version removes advertising. It's a solid, beautifully done app that's certainly worth a shot.

Download now on Google Play!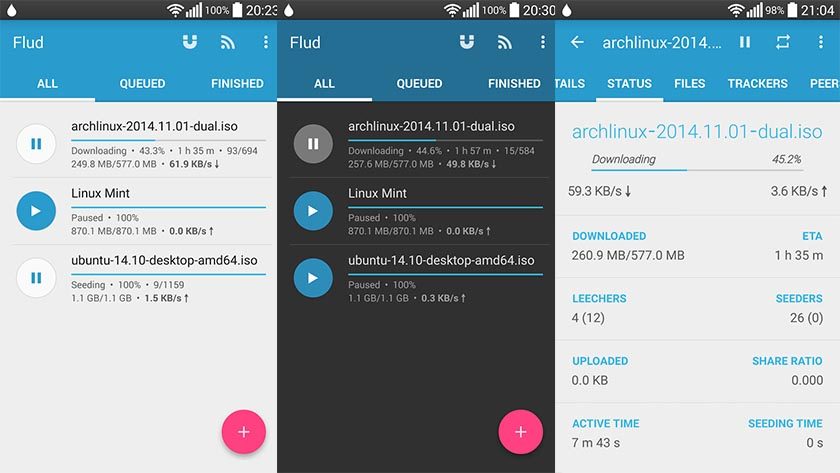 ---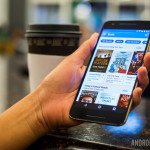 See also:

The best FREE Android apps!
---
[Price: Free with in-app purchases]
FrostWire is an open source torrent app that also includes a torrent search. It is a fairly run-of-the-mill downloader in terms of features. You'll be able to use magnet links or torrent files and you'll be able to select your storage location if you want to. The app also features a built-in music player and a media browser. The torrent search is okay although you'll likely be grabbing most of your files off of websites. It's a tad bloated, but the features are at least generally useful.

Download now on Google Play!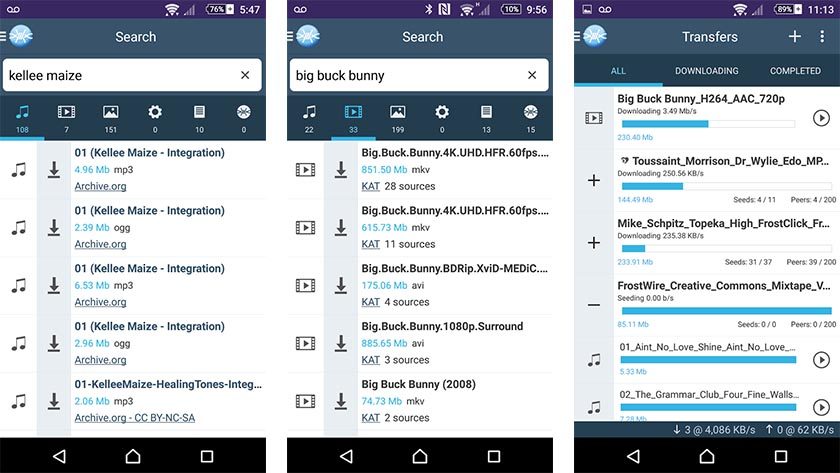 ---
[Price: Free / $ 2.90]
Torrnado is something a little bit different. This app doesn't actually download any torrent files on its own. What it does do is allow you to remotely connect to your computer so you can view torrents downloading (or uploading) there. It works with the popular cross-platform app Transmission and it works on both computer and server set ups. You will be able to add and remove torrents, see session stats, and perform other management activities. Users can try out the app for free or buy the full version for $ 2.90 as an in-app purchase.

Download now on Google Play!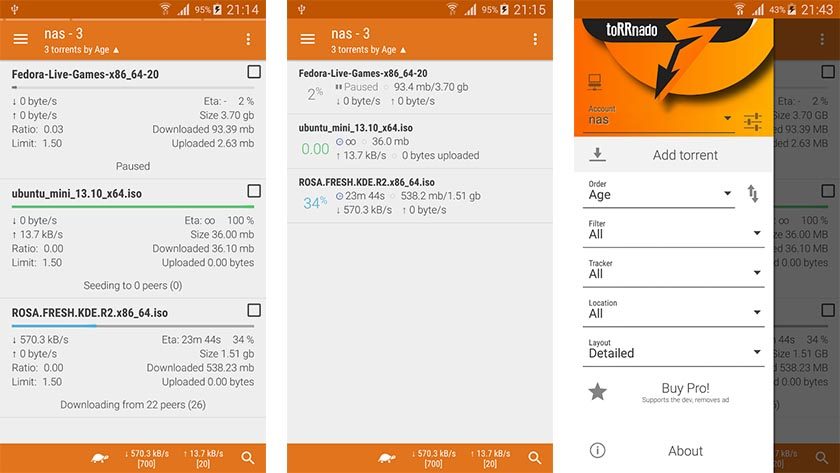 ---
[Price: Free]
Transdrome is another app that allows you to manage torrents on your seedbox or home server. Anyone who grabs this app will be able to start and stop torrents, add torrents, set priorities, view trackers, and more. It seems to work pretty well and it should be compatible with most torrent clients. Transdrome is fairly basic, but powerful enough to get the job done. There is another version called Transdroid that includes more features. You won't be able to get it on Google Play, though, and you will have to download it from their official website.

Download now on Google Play!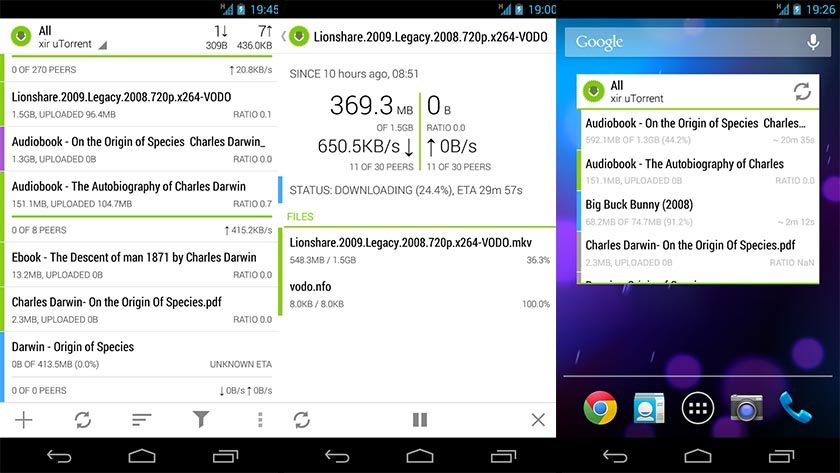 ---
[Price: Free / $ 3.99]
Vuze is already known as one of the more popular torrent apps for computers. The Android version is also pretty good as well. You'll be able to download torrents, switch their locations, and you can even control upload and download speeds. Users will also be able to auto-start the app on boot, switch to WiFi only mode, and get alerts when torrents are finished downloading. Vuze is a great option overall and you'll be able to thoroughly try the free version before you buy it.

Download now on Google Play!
---
[Price: Free / $ 2.99]
Last up is zetaTorrent. It has one of the more unique set of features which includes a built-in browser with ad block. You can also make use of its built-in file manager if you need it. It also supports a wide range of protocols, including DHT, local peer discovery, uTP, and Peer Exchange. There are also a ton of other features available. The paid version contains even more features, including an IP filter, proxy support, and more. It's a tad bloated, but not bad overall.

Download now on Google Play!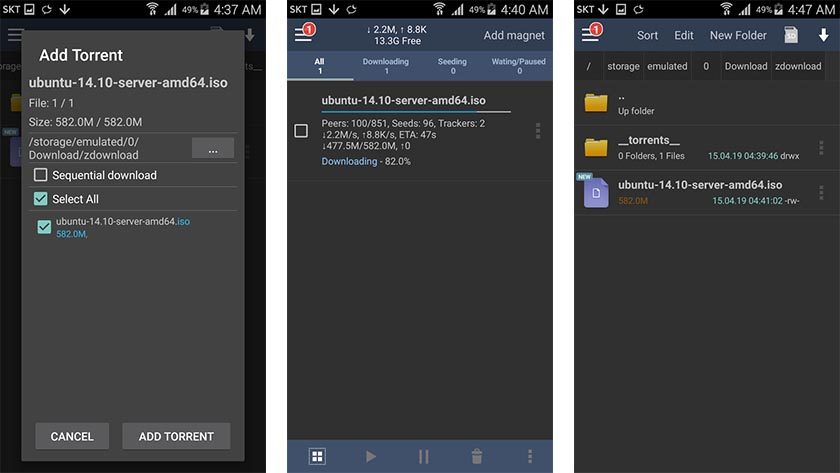 ---
Related best app lists:
If we missed any of the best torrent apps for Android, tell us about them in the comments! To see our complete list of best app lists, click here.