Welcome to the 164th episode of Android Apps Weekly! Here are the headlines from the last week:
For even more Android apps and games news, releases, and updates, check out this week's newsletter by clicking here! There, you'll find all of the stuff we didn't have space for here. You can sign up for the newsletter and get it sent straight to your inbox every Sunday using the form below! Don't forget to also check out the Android Authority app for even faster updates!
---
[Price: Free]
Brave Browser got a re-release this last week. Meanwhile, the previous Brave Browser went back to being Link Bubble. The new Brave Browser has most of the features of the old one so there aren't many changes for those who have used the browser before. For those who don't know, Brave Browser offers ad blocking, privacy protection, and security features along with a fairly simple browsing experience. It's a free app if you want to check it out.

Download now on Google Play!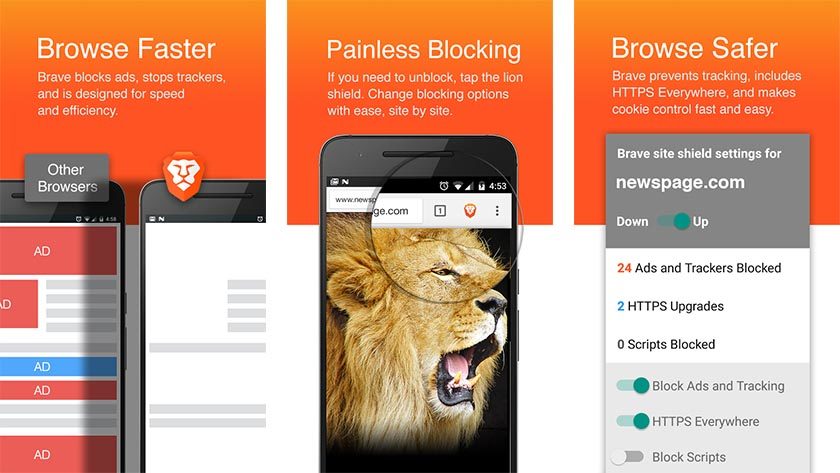 ---
[Price: Free with in-app purchases]
The Trail is the latest game from Peter Molyneux. For those who don't know, he's the guy who also did Godus, Black & White, Fable, and other games. In this title, you'll be walking along a trail while you do a variety of other things. You'll be able to craft and trade items, make a fortune, and join towns in order to create communities. It also features some charming, if somewhat retro graphics. The Trail is a freemium game, though, and has the usual pitfalls.

Download now on Google Play!
---
[Price: Free]
Lifestage is kind of like Snapchat but for high school kids. The basic premise is that you make little videos and post them for everyone to see. The difference being that only people from your high school can see them. Every post is public and you'll be asked to identify stuff that you like or don't like. It definitely needs some work. The app doesn't feel like the kind of quality you'd expect from Facebook. However, if they can work out the kinks and make sure no creepy older people join in, it could be a fun little thing for kids to do.

Download now on Google Play!
---
[Price: Free with in-app purchases]
The latest game in the Asphalt series has finally hit Google Play. Prior titles in the series gave you tons of cars and tracks to race them. Asphalt Xtreme differs from these by giving you things like monster trucks, sport utility vehicles, and other similar vehicles. You'll then be racing them on a variety of off-road courses. It maintains a lot of the things that made prior games fun and fans of the series should be able to just jump right in. Like the prior titles, it is a freemium game.

Download now on Google Play!
---
[Price: Free]
Adobe released not one, but three applications this last week. The first was Adobe Comp CC which allows you to layout ideas using photos, text, shapes, and more. The second was Adobe Photoshop Sketch which allows you to sketch using layers which can then be exported to Illustrator or Photoshop. Finally, Photoshop Fix was released which allows you to retouch and edit photos using tools like red-eye removal, spot healing, clone, and others. All three apps are free to download but you'll need an Adobe Creative Cloud account in order to take full advantage.
Get Adobe Photoshop Sketch by clicking here!
Download Adobe Comp CC by clicking here!

Download Photoshop Fix on Google Play!
---
Related best app lists:
If we missed any big Android apps or games news, tell us about them in the comments! To see our complete list of best app lists, click here.