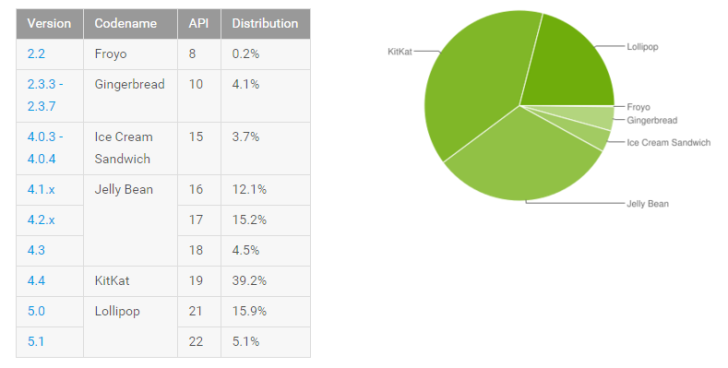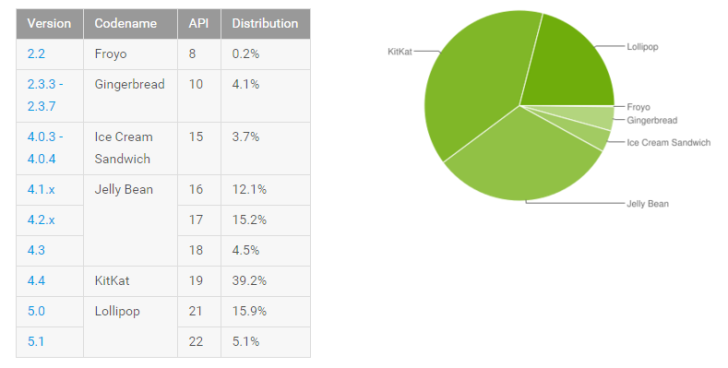 It was starting to look like Google was going to skip another month of dashboard updates, but the platform distribution numbers have just been posted. No surprise, Lollipop continues to grow, just in time for Marshmallow to start rolling out. KitKat is still the largest piece of the pie, though.
The two versions of Lollipop now have a combined 21% of the market. That's a sizable jump for 5.1 this month (2.5%) as OEMs have started pushing out updates, possibly in the wake of the Stagefright bug.
Android Platform Distribution Numbers Updated, Lollipop Now On 21% Of Devices was written by the awesome team at Android Police.