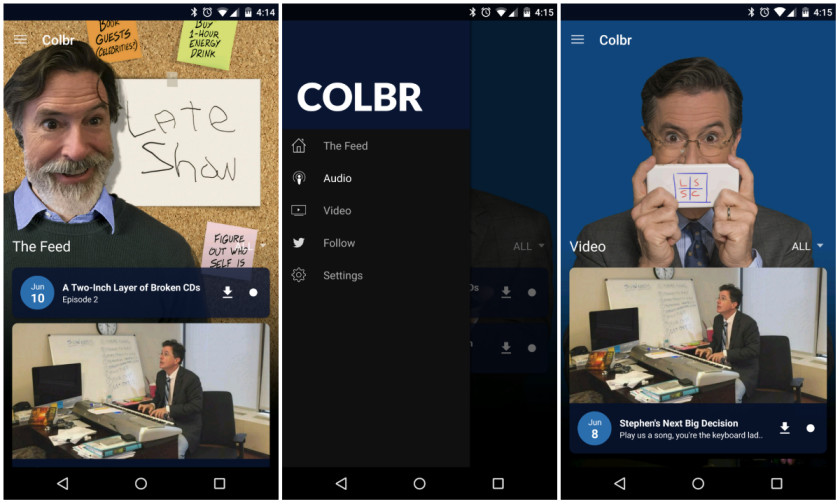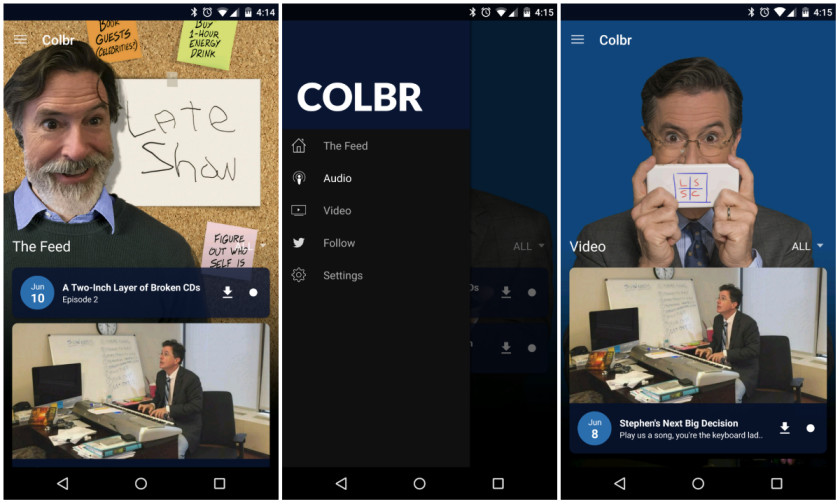 Although Stephen Colbert's wonderful show on Comedy Central is no more, that doesn't mean he's going away forever. He's decided to take over David Letterman's spot on The Late Show, which will air with the new host for the first time on September 8th. And to give us a sneak peek at what's to come, CBS has just released the new Colbr app for Android.
Colbr: the best way to follow Stephen Colbert without risking a restraining order.
The app aims to deliver a slew of early content to fans of the new Late Show host. According to the description in the Play Store, it features "full-color comedy videos, medium-fidelity behind-the-scenes podcasts, and several other things!" CBS is constantly adding more content to the app, and will continue to until the show's debut.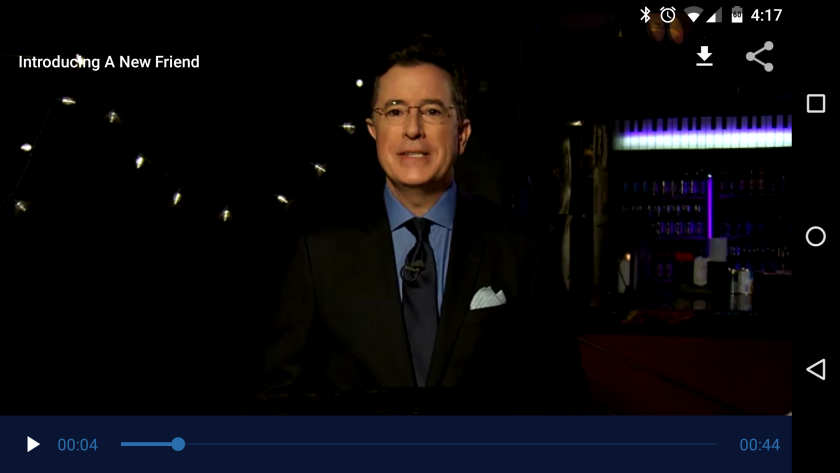 There's already a good amount of content available so far, which should help tide fans over until The Late Show comes back on. It should also be noted that the app is only available for folks in the United States. If you're interested, Colbr is now available for free in the Google Play Store.