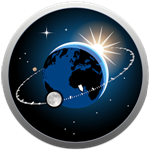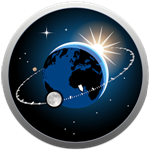 Cosmic Watch is not a watch face, or even a conventional clock app. It's an app that models the Earth, the solar system, and most of the familiar constellations In 3D specifically as they relate to both real time and any point in the past. It's also stunningly beautiful – you don't often see educational apps with such a focus on aesthetic beauty. The screenshots really don't do it justice; check out the video below:
The app is equally concerned with current astronomy and time-keeping and the more classical astrology, at least as it relates to the the real model of the universe – there's aren't any horoscopes telling you that you'll meet tall, dark strangers.
Cosmic Watch Is A Beautiful Model Of The Universe For Your Phone Or Tablet was written by the awesome team at Android Police.