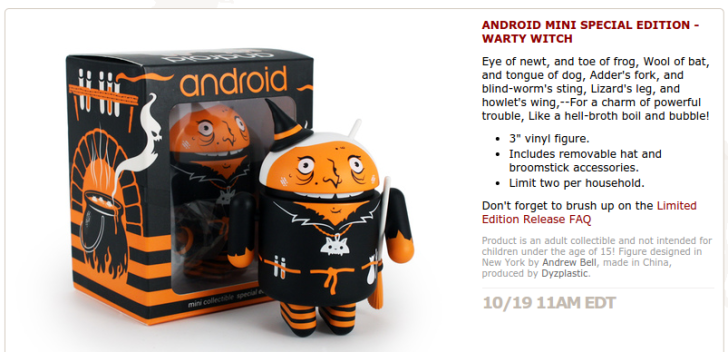 Dyzplastic's Android figures designed by Andrew Bell take that warm fuzzy feeling you get from using your phone and plaster it on top of your desk. You can get a standard green one or choose from any number of models that look as though they were taken from Androidify and put through a 3D printer.
Less than a week from now, Dead Zebra will offer a new 3-inch Halloween model called Warty Witch.
Dead Zebra Will Offer A Special Edition Halloween 'Warty Witch' Android Figurine Starting October 19th was written by the awesome team at Android Police.