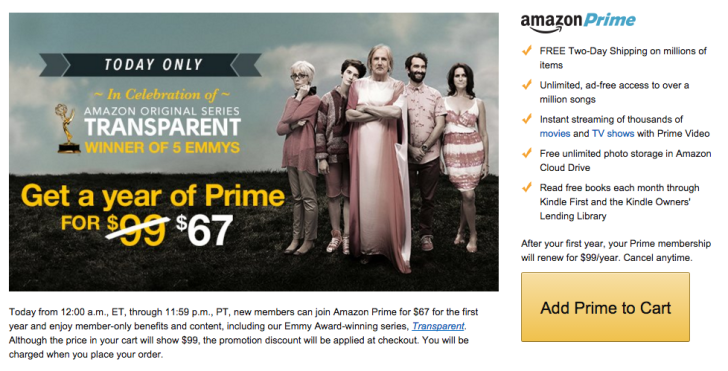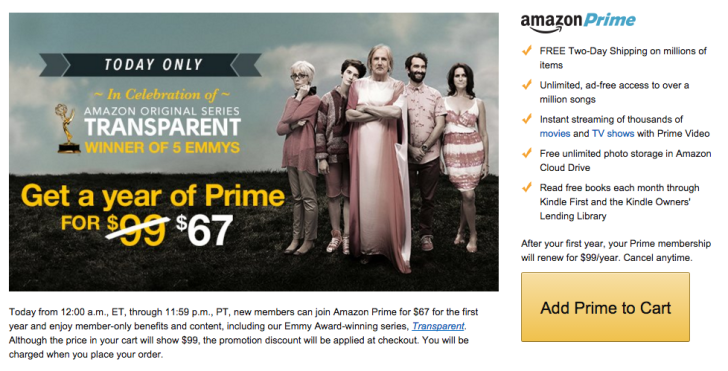 After winning 5 Emmys at the 2015 Emmy Awards for its original series Transparent, Amazon announced that it would celebrate by slashing the price of a Prime membership. Given that these were the 67th Emmys, the price Amazon set is $ 67, down 32% from the usual $ 99.
The deal is now live on Amazon, but it looks like it will only work on accounts with no currently active Prime membership, so you won't be able to top off your existing one with 12 more months.
[Deal Alert] Amazon Prime Is $ 67 Today, September 25th, Following The Success Of Its "Transparent" Series At The Emmys was written by the awesome team at Android Police.