T-Mobile has long since abandoned the traditional contract model for phone purchases, meaning in one way or another, you're paying for the entire cost of the phone. You can buy it up front or pay it off monthly, but T-mobile will get a little less of your money right now if you want to grab a new LG G4—this device is on sale for 20% off on T-Mobile's website.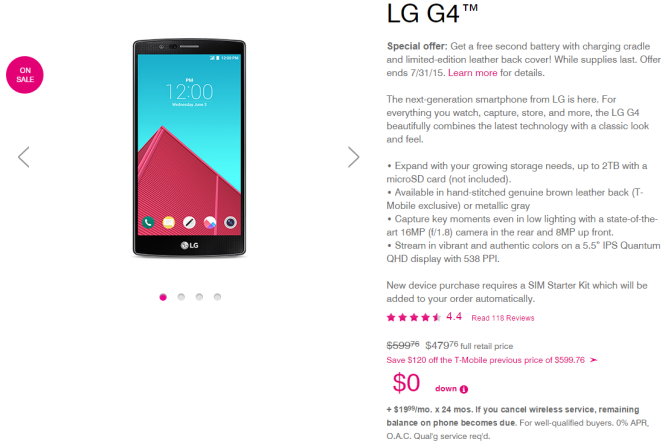 The G4 is usually $ 599.76, which works out to $ 24.99 monthly on a payment plan.
[Deal Alert] T-Mobile Is Selling The LG G4 For $ 480, Down From $ 600 (20% Off) was written by the awesome team at Android Police.