What makes a good smart watch? Some like the flashy LCD screens and complex operating systems, but I am a much simpler man. I happen to believe smartwatches should complement your experience, not make it.
Today the AA Deals Store has a deal on the Martian Notifier smartwatch, and those who agree with me will find it quite compelling. Not only because this wearable is going for a mere $ 35.99, but because what it does, it does very well.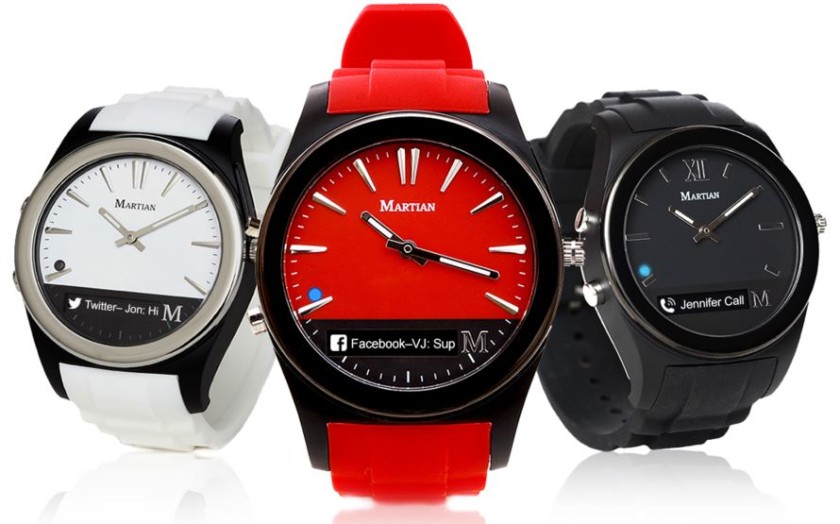 Do any of you like smartwatches that look like classic accessories? Martian devices are as close as you can get to a smartwatch with a "normal" look. This is because these look just like the devices watch makers have been making for generations, but they happen to have a small screen that will feed you notifications when connected to your smartphone.
Some of us don't want more than that, and there's plenty of benefits to be had from such a simple system. For starters, this thing will last you 7 days on a single charge. And when your device's battery does die, it can continue running as a traditional watch thanks to the secondary analog watch battery it packs inside.
Insane battery life is not where the fun ends, though. The Martian Notifier can also be used as a camera shutter and device locator for your handset. The screen can provide you with weather information and the time for other parts of the world. Not satisfied with your usual vibrations? The Martian Notifier allows you to customize them.
As you can see, this provides a great balance between smart functionality, classic design and simple usability. And at just $ 35.99, the AA Deals Store is handing you a 72% discount. Go sign up already!
Buy the Martian Notifier Smartwatch for $ 35.99!