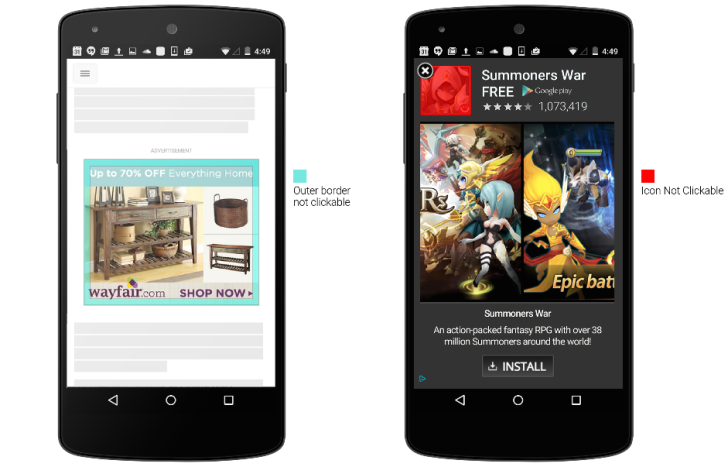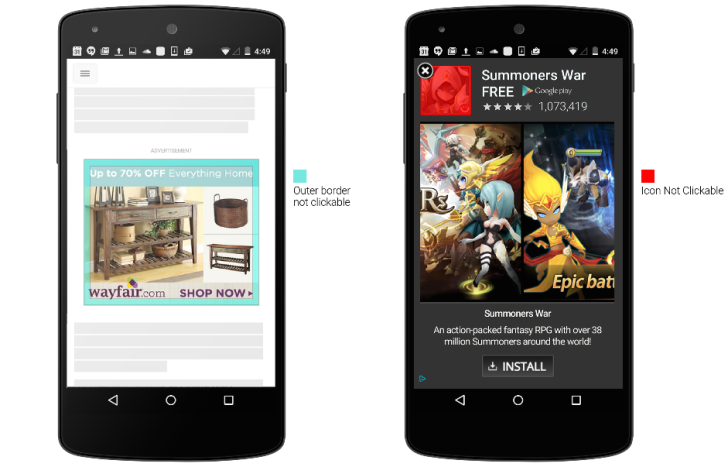 If you're a user, accidentally clicking an add on a mobile site or in the middle of a game is frustrating. If you're an advertiser, accidental clicks lead to lower conversion rates. Accidental clicks are just bad all the way around.
To that end, Google is introducing new mechanisms to prevent as many accidental clicks as possible.
First, Google is blocking clicks that happen close to the edge of the ad image.
Google Aims To Improve Ad Experience By Eliminating Accidental Clicks was written by the awesome team at Android Police.