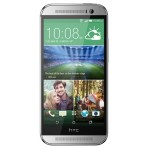 With Twitter's replies being hidden away from most of a person's followers unless they go hunting for them, it's easy to miss important details from company execs when they are written in answer to a user's question. But thanks to the eagle eyes of some readers, we discovered a tweet from Mo Versi that confirmed an Android M update to his company's 2014 flagship.
@sonsonnetwork @HTCUSA Thanks Pierrette! Appreciate your support. Yes, the M8 will receive the M OS update.
HTC Has Already Confirmed That The One M8 Will Get Updated To Android M was written by the awesome team at Android Police.