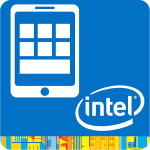 Intel has its a lot of things going on these days, including a push for small form factor computers that run Intel hardware. The NUC (Next Unit of Computing) platform has been popular, and now there's the Compute Stick, which has been a little less popular. If you have either, you can now download the Intel Remote Keyboard app and control the system from your phone or tablet.
You authenticate with the system via a QR code and it should link up right away.
Intel Releases Remote Keyboard App For NUC And Compute Stick Systems was written by the awesome team at Android Police.