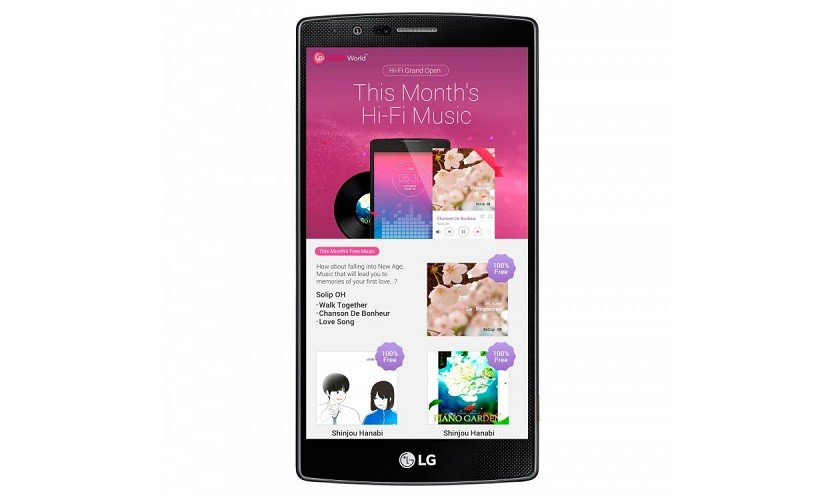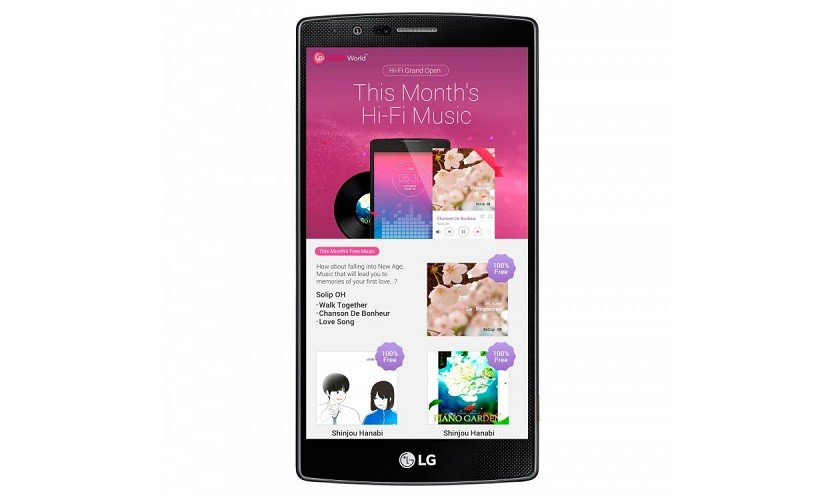 Today, LG has announced that it will be bringing a "Hi-Fi" music service to its premium smartphone line-up, to cater for increasing demand for high quality music. The company is not planning a service to compete with streaming services like Google Play, Apple Music, or Spotify, but instead wants to bring higher quality audio downloads to compatible mobile devices.
LG's Hi-Fi music will offer 24-bit/192kHz track downloads, which is notably higher quality than competing streaming services and typical MP3/CD quality (16-bit/44.1kHz) downloads available from most online music stores. Qualifying customers will be given two free tracks to download each month and the option to buy more at a 50 percent discount.
"MP3 music is perfectly fine for most people but those with Hi-Fi capable LG smartphones can experience a much richer environment." – Chris Yie, LG vice president and head of marketing
Not every smartphone in LG's extensive range supports high resolution audio playback, so the service will only be available on phones with 24-bit capabilities, such as the LG G4, G3, G2 and G Flex 2. The music service will be introduced as part of the LG SmartWorld app that comes pre-installed on LG's smartphones.
LG has not given out any pricing or launch date information yet, but the company has announced that the music service will be available in 70 different countries, including the US, UK, Australia, Brazil, China, France, Italy and Russia.