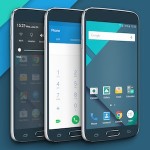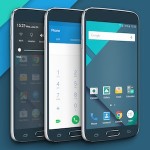 Last week, there was a kerfuffle online about a couple of themes developed by an XDA member for the Galaxy S6 and S6 Edge that aimed to bring a more authentic Material look to Samsung's devices. Said themes were approved then suspended by the company, supposedly because of copyright infringements over the wallpaper and icons, but the developer fixed those issues and has resubmitted them.
In the meantime, another Material theme was approved and went live today in the Galaxy S6 and S6 Edge's Theme Store.
Material Theme Available For The Samsung Galaxy S6 And S6 Edge, Looks More Like Lollipop And Less Like Touchwiz was written by the awesome team at Android Police.