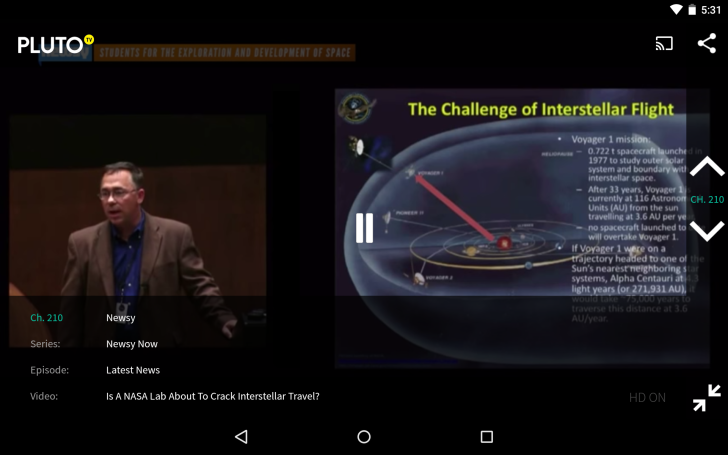 To cord cutters, a trip to pluto.tv might feel a bit like going back in time. You have a list of channels and a TV guide. You don't pick what plays—you watch whatever is on.
Now Pluto TV is adding channels from 20 new partners. Some of the new content includes video game coverage from IGN, hilarious faux-news from The Onion, real news from Newsy, and World Poker Tour. These channels are available on Android TV and other set-top boxes, or you can send them to your television using Chromecast.
Pluto TV Adds 20 New Channels Including IGN, The Onion, Newsy, And The Young Turks was written by the awesome team at Android Police.