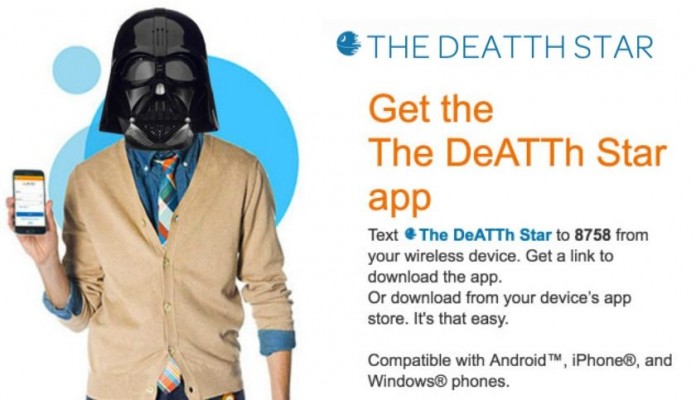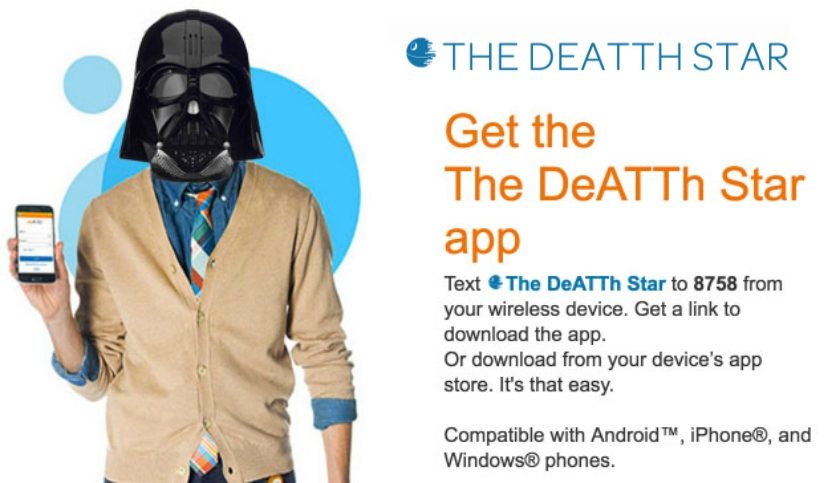 Today is May Fourth, also known as Star Wars Day. Random strangers will politely say "May the Fourth be with you", you'll see seeing hundreds of articles, thousands of tweets and millions of online comments professing a love of all things Star Wars. T-Mobile has even gone so far as to create a Chrome extension that turns any online mention of AT&T into the DeATTh Star in an attempt to unveil it as the Evil Empire.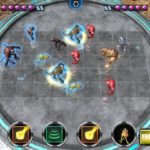 See also: Star Wars' HoloChess now has a Kickstarter campaign
The extension works much like the Last Week Tonight Drumpf extension, automatically switching an existing word online to another, funnier one. Once installed, the T-Mobile extension will turn any mention of 'AT&T' on the web into 'The DeATTh Star' instead, complete with revised logo (sadly, the Darth Vader Photoshopping above is mine). Nevertheless, the results can get pretty funny, as you can see below.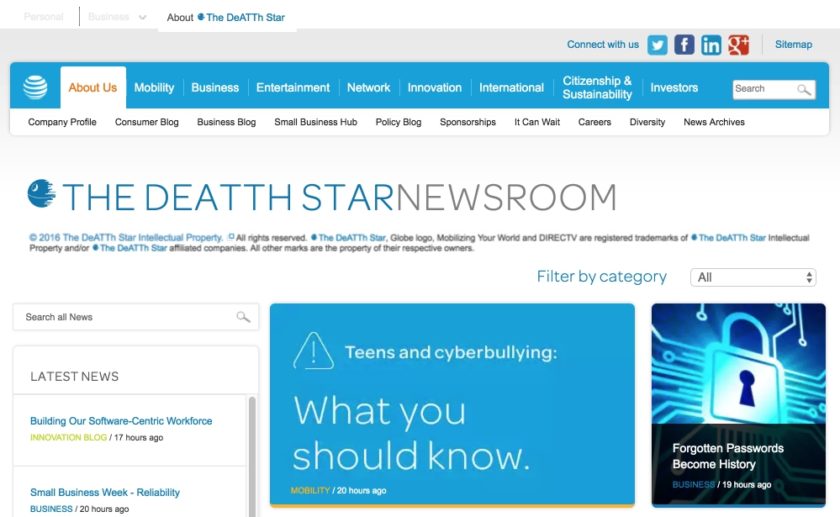 While there's certainly a little John Legere venom in the joke, we can only hope AT&T takes it in the spirit in which it was created. Roaming the interwebs looking for funny instances of name-switching has already become a sport, with the #DeATThStar hashtag created so you can stay up to date with the screenshots others have already found. T-Mo Jedi John Legere has even hinted he might give away some stuff to the best tweets.
INSTALL 'THE DEATTHSTAR' EXTENSION
What are you doing this Star Wars Day? Don't forget you can still buy Lego Star Wars: The Complete Saga for $ 1