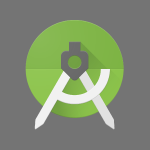 Google I/O is first and foremost a developer conference. New products may be announced at the keynote, but just about everything is really meant for the people that build the apps. For Android developers, there are few things that matter more than their tools. Today, a fresh release of Android Studio hit the Canary channel, and it brings one of the most often requested features: C/C++ support.
Android apps, as most people think of them, are usually written in Java and have a runtime environment that imposes some additional overhead on execution.
[I/O 2015] Android Studio v1.3 Developer Preview Adds C/C++ Support With Refactoring, Code Completion, And Debugging Capabilities was written by the awesome team at Android Police.