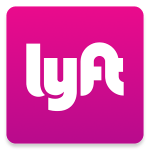 Lyft is certainly trying to improve its service and application. With this new update to version 2.13.0, the app enhanced two of its existing options and fixed an issue that users with multiple payment methods must have faced in the past.
First, if you have several credit cards added to your account — say a business one and a personal one — or you also have coupons or Lyft for Work credit, you no longer have to make sure the right option is selected in the app's settings before paying.
Lyft Update Lets You Pick A Payment Method For Each Ride, Split Fares With A Phone Number, And More was written by the awesome team at Android Police.