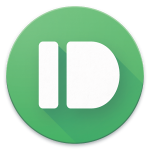 One of Pushbullet's coolest tricks is the SMS reply functionality accessible on your computer. Just hit the reply button on your PC or Mac when a synced notification pops up, and you can type a reply. There's a new update today that extends this feature to the top messaging apps on Android, but there are a few small caveats.
Messaging replies in Pushbullet will work for WhatsApp, Telegram, Hangouts, Facebook Messenger, and Line. The team plans to add more services soon, so don't fret if you preferred platform isn't supported yet.
Pushbullet Updated With Support For Replies Via Hangouts, WhatsApp, And More On Your Computer was written by the awesome team at Android Police.