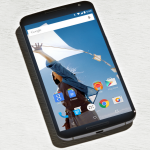 It looks like Verizon put the Nexus 6 page up just a little early. After announcing earlier today that it would start selling the Google/Motorola phablet tomorrow, the device is now up for pre-order. You'll have to wait a week to actually get your hands on it, but Verizon will take your money right now. Hey, at least you get that great Verizon logo on the back, right? Right? Guys?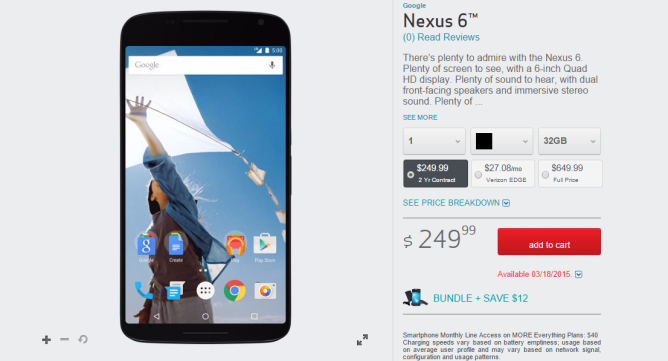 The Nexus 6 on Verizon will cost $ 249.99 with a new 2-year contract, and the full price is the standard $ 649.99.
The Verizon Nexus 6 Order Page Is Live, Ships On March 18th For $ 249.99 With 2-Year Contract was written by the awesome team at Android Police.