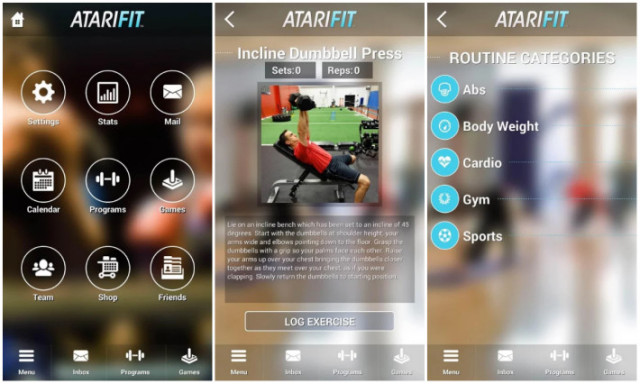 Here's something completely unexpected: Atari is getting into the fitness game. Yes, that Atari. The same company that made Pong back in the day. Their new app, called Atari Fit, is aimed at making fitness more like a game, something they know a lot about.
Atari Fit is all about making fitness more like a casual game. Over 100 exercises and 30 workout plans are included in the customizable programs. Everything from running to full-body programs are included. What's even cooler is that Atari Fit doesn't require any fancy fitness devices.
Atari Fit supports existing wearables such as Fitbit and Jawbone. It also connects with fitness apps like Google Fit and Runkeeper. As you exercise you will earn achievements like you would in a video game. You can even earn rewards to unlock classic Atari games such as Pong, Super Breakout, and Centipede. If this is the motivation you need to get up and move, download Atari Fit right here.