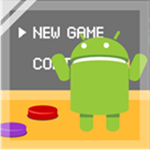 Welcome to the roundup of the best new Android applications, games, and live wallpapers that went live in the Play Store or were spotted by us in the previous 2 weeks or so.
Please wait for this page to load in full in order to see the widgets, which include ratings and pricing info.
Looking for the previous roundup editions? Find them here.
Games
The Executive
Android Police coverage: The Executive Is A New Game About Managing A Business And Doing Tedious Paperwork—Just Kidding, It's About An Executive Who Fights Werewolves
This game has you playing as the titular "Executive," but you don't spend much time in gilt board rooms or leather-lined sports cars.
32 New And Notable Android Games From The Last 2 Weeks (11/24/15 – 12/7/15) was written by the awesome team at Android Police.