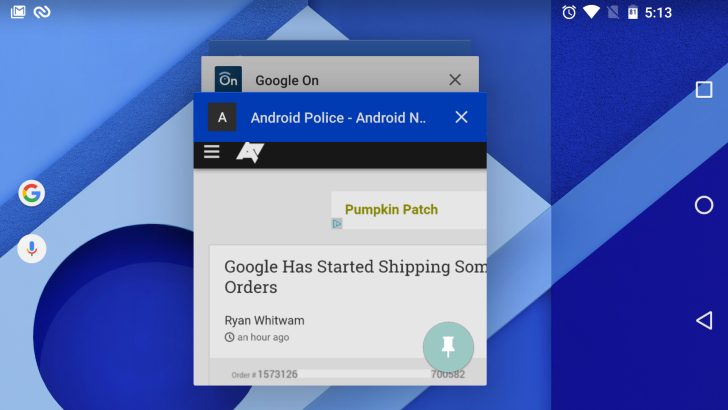 The app info screen in Android has always been hugely useful, and it's even more so in Android 6.0. You can uninstall an app, see permissions, change notification settings, and more. Google made it a little harder to access an app's info page in Lollipop, but in Marshmallow it's easier again. It's just a tap away from the recent apps list.
Previously, you could access app info by long-pressing on an app's icon in the corner of its card in the recent apps list.
[Android 6.0 Feature Spotlight] App Info Menu Is Now Just A Tap Away From The Recent App List was written by the awesome team at Android Police.