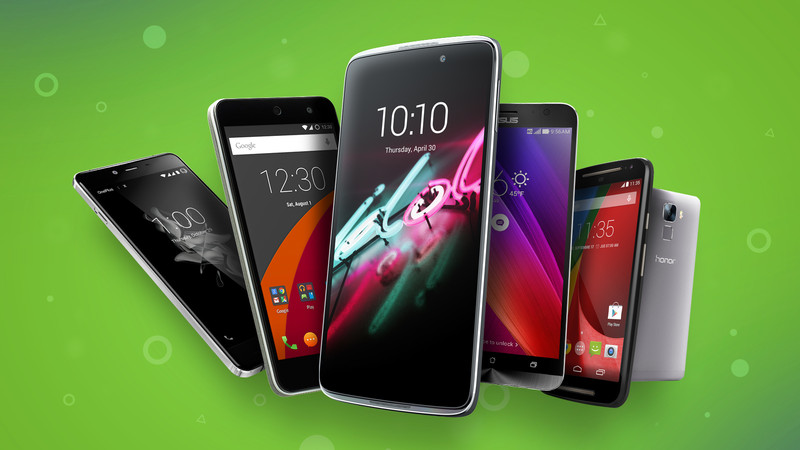 If you want the best possible experience for a low price, the Nexus 5X from Project Fi is the best deal out there. It's a great phone that has direct support from Google for just $ 199.
Why the Nexus 5X from Project Fi is best
Even a year on, this is Google's own phone.
When the Nexus 5X first came out, it was playing second fiddle to the bigger Nexus 6P. After a few months on the market with some software updates that really improved the experience it turned into a great choice in the budget space. Nearly a year on, discounts have dropped its price to the point where it's now a fantastic value.
At its original price of $ 349 it was a bit harder to recommend, but when it comes to getting great bang for your buck things change a bit when it's just $ 199. For that price you're getting solid hardware, a fantastic one-touch fingerprint sensor, a good screen and a very powerful camera. Cheaper phones may offer you a handful of those features, but none of them hit them all at this price.
And what really makes the Nexus experience is the software — not only is it distributed directly by Google, meaning it was one of the first to get the latest Android 7.0 Nougat update, it's also fast and packed with great features. Because of this, we have a Nexus 5X a year on that's actually more powerful and capable than it was when it launched — not all phones can claim that.
If you think that 16GB will be too tight for you, you can buy a 32GB model for just $ 50 more, and even at that price the Nexus 5X is still a great phone.
Conclusion
If you don't want to spend over $ 200 and still want a great Android phone, the Nexus 5X from Project Fi is the way to go. Google supports it directly with software updates, and the hardware and features on offer are fantastic for the price.