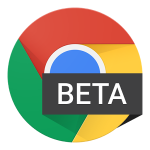 Google is busy this week updating most of its apps before the holidays and one update we were anticipating is Chrome Beta 48. The Chromium Blog had announced the update last week but we didn't see it on the Play Store until today.
So what does Beta 48 bring? A few interesting additions. Developers can now use the Presentation API to present to Google Cast devices, making it possible to send sites and their content to your Chromecast devices right from your mobile browser.
Chrome Beta 48 Adds Cast API Support, Actionable Notifications, And More [APK Download] was written by the awesome team at Android Police.