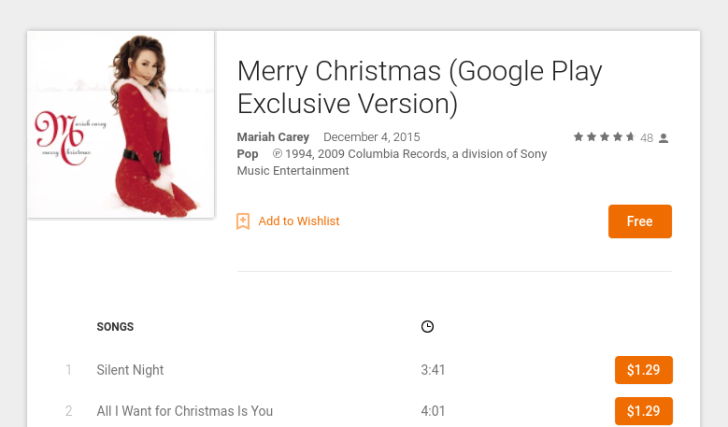 Christmas is coming. You can sit around next to a paper calendar, crossing out the days, or you can put on a seasonal album and start moving.
Don't have any Christmas albums? I know, it's not exactly what comes to mind for many of us during the rest of the year (hey, not everyone has the urge to play Jingle Bells in July). Fortunately Google is looking out for you. You can currently download two merry albums for free on Google Play.
[Deal Alert] Celebrate Christmas With Two Free Albums By Mariah Carey And Blake Shelton From Google Play was written by the awesome team at Android Police.