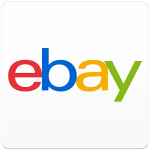 Father's Day is approaching, and if you plan on ordering something online, it's better to do so sooner rather than later. Today eBay is offering a coupon code to save $ 15 off purchases of $ 100 or more. Applicable products include goods in the home & garden, sporting goods, and tech categories, but naturally only one of those gets our interest around here. The code itself is C15FATHERSDAY.

The discount will apply to many things.
[Deal Alert] eBay Offers Father's Day Coupon Today That Knocks $ 15 Off Purchases Of $ 100, Includes Tech Products Such As The Galaxy Tab Pro 8.4 ($ 185 After Discount) was written by the awesome team at Android Police.