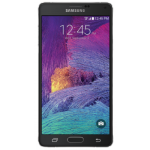 So maybe the Galaxy S6 doesn't strike your fancy because of the non-removable battery or lack of a microSD card slot. No problem—you can pick up an unlocked Galaxy Note 4 right now on eBay for a relative pittance of $ 470.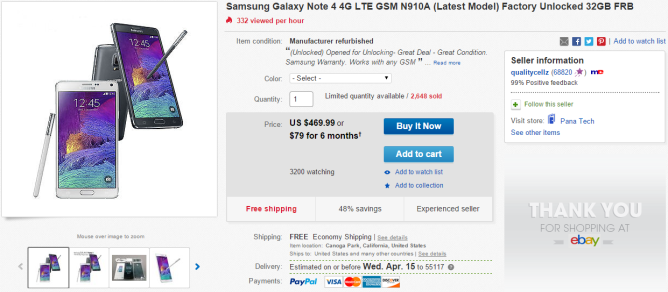 This is the N910A model, meaning it's intended for use on AT&T. It will work on any GSM carrier, and it should get LTE on T-Mobile via band 4. HSPA+ on T-Mobile will only work in areas that have the 1900MHz re-farm active.
[Deal Alert] Unlocked Samsung Galaxy Note 4 On Sale For $ 469.99 Through eBay Daily Deals was written by the awesome team at Android Police.