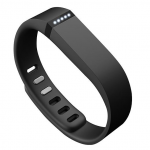 You can make a lot of money producing fitness bracelets. Fitbit has gone public, and it has thoroughly exceeded expectations on its first day on the stock market. The San Francisco-based company opened and closed today with shares priced roughly 50% above its initial public offering of $ 20. Fitbit currently sits at $ 29.68 a share, leaving it with a value of over $ 6 billion.

This is no small feat for a company that released the Flex in 2013 and has followed up with only a few variations since then (including one that was later recalled).
Fitbit Shares Rise 50% On First Day Of Trading, Valuing Company At Over Six Billion Dollars was written by the awesome team at Android Police.