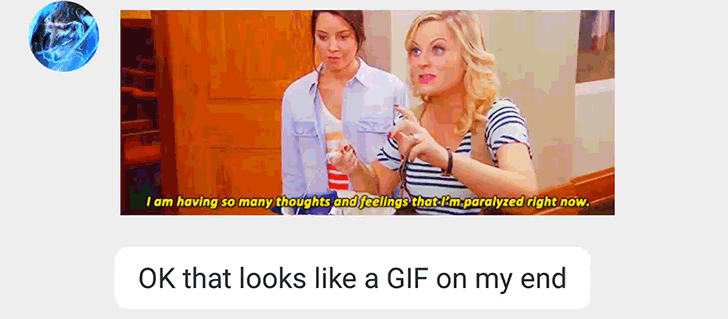 We've been hearing rumblings of an impending update for Hangouts, bringing it to version 5.0 and coming "soon." The update will allegedly resolve lots of lag issues, but it will apparently fix at least one other problem: GIFs.
In Hangouts 4, GIFs appear to send as static images, which kinda ruins the fun. Hangouts 5 appears to send Gifs as they were meant to be enjoyed, though – as you might expect – GIFs sent from Hangouts 4 to Hangouts 5 still won't work.
GIFs Will Work Again In Hangouts 5.0 was written by the awesome team at Android Police.