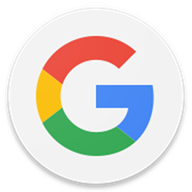 Back in April, we reported that some users were starting to see a multi-colored Google logo in the search widget on their mobile devices.
With today's rollout of a new logo, and updates of select core Google apps to reflect it, we knew it was only a matter of time until the Google app got updated as well.
As you can see, there is now color everywhere, even the microphone icon.
Google App Updated To Version 5.2.33 With New Logo, Icon, Color Galore, And Slightly Revamped Google Now UI [APK Download] was written by the awesome team at Android Police.