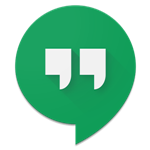 It's Father's Day. If you have a dad and you appreciate him, go have lunch with him. If he's too far away, call him on the phone, like people used to do before things like touchscreens and smartwatches and Taylor Swift. Don't send him a text message or IM that says "Happy Father's Day" – that's just so tacky. It's the communication equivalent of a last-minute drug store gift card.
If you decide to ignore this advice, and you send Dad a "Happy Father's Day" message through Hangouts, Google won't judge you as harshly as I will.
Google Celebrates Father's Day With More Custom Animations In Hangouts was written by the awesome team at Android Police.