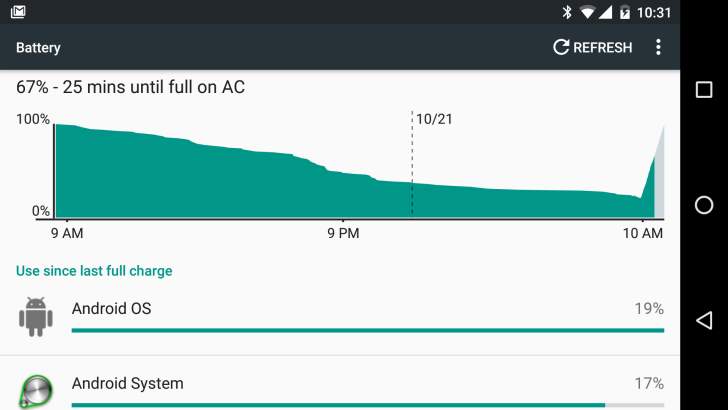 Google has implemented some battery saving technologies in Android 6.0, and OEMs will have to use them. That's great, but what about tracking your battery usage? Some device makers are famous for obscuring or completely removing certain stats (eg. HTC doesn't display screen-on time). That won't be allowed in Android 6.0, according to the Marshmallow Compatibility Definition Document (CDD).
The CDD has a whole section on transparent accounting for power usage.
Google Will Not Allow OEMs To Hide Information From Battery Stats In Marshmallow was written by the awesome team at Android Police.