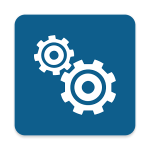 HTC has long used the Play Store to update some of the system components on its phones, and the latest arrival is HTC PNS, which presumably stands for push notification service. This is the app that handles notifications from all the HTC stuff on your phone.
This isn't a new system component—the push service is already on HTC's phones, but now it's updated via the Play Store independently of the HTC Device Management module.
HTC Adds Its Push Notification Service To The Play Store For Easier Updates was written by the awesome team at Android Police.