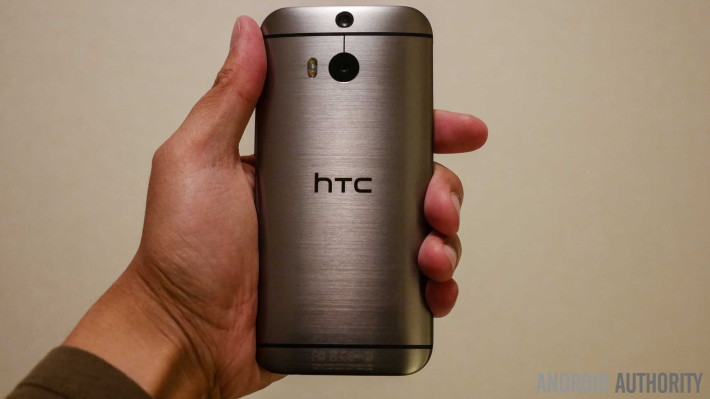 HTC is only two weeks away from launching their next big flagship on March 1st, and thanks to a plethora of leaks and rumors, we seem to have a pretty good idea as to what we can expect out of the flagship. But with all of the leaks we've seen so far, we've just been assuming that the device will be called the M9. Now, following the company's previous two handsets, the name of the device could very well be the HTC One M9 since the past two flagships went by the names M7 and M8. Up until now, we haven't seen anything from HTC regarding the true name of the flagship, though we have seen some leaks revealing that the company may be internally referring to the handset as "Hima." But in a new discovery on HTC's official website, the company outs the name "HTC One M9″ in the HTML code. Take a look at the image below for reference:

A few lines away from the One M9 name is the reference to the "One Life" tagline, which will likely be the phrase used to promote the new One handset.
It's also worth noting that the company's most recent flagship's official name is the HTC One (M8), with parentheses. So, according to this HTML code, it could suggest that HTC plans to drop the parentheses from the official name of the device. While the "HTC One M9″ might not be the most appealing name out there, I think we can all agree that dropping the parentheses is a good branding decision.
Looking for more HTC rumors? Check out our HTC One M9 Rumor Roundup!