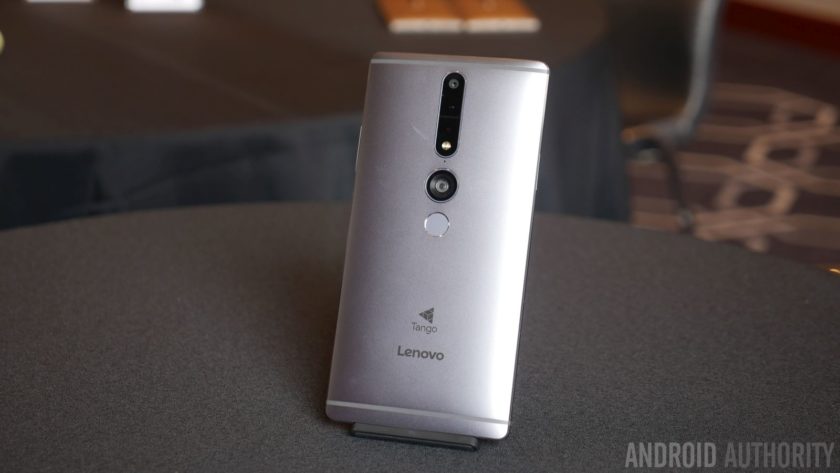 The Lenovo Phab 2 Pro was released just recently, and it received quite mixed reviews, especially related to its design. The device features an oddly placed fingerprint sensor, as well as a wide array of depth sensing cameras sitting above, making it look to be more of a project device than a consumer one. One could argue however, that that is exactly what it is.
The device is part of an initiative by Google called Project Tango, which hopes to use specialized sensors to map 3D spaces for medical use, augmented reality, and more. Lenovo's offering was the first device to launch with the technology, but it says it won't be the last. The company had 6,000 developers purchase the device online and at events since the launch, which gives Lenovo hope that the product category will grow even more in the future.
Lenovo Phab 2 Pro Project Tango Factory Unlocked GSM 64GB
General Manager of Android and Chrome at Lenovo, Jeff Merideth recently mentioned that since other companies will be working on new Tango phones for the 2017 year, it only makes sense for Lenovo to do the same. He mentions that since they have already made their first device, if they can make a second generation while others are creating their initial offering, they should be quite a bit ahead of the game.
While there are only about 36 Tango-capable apps in the Play Store at the moment, 2017 will likely see a huge influx, especially if the company starts seeing some competition. While the device can do cool things like play augmented reality games, its true capabilities lie in the depth sensing technology, which should allow very precise mapping of rooms, leading to indoor google maps, blind-aided applications, and more.
Have you tried out the Lenovo Phab 2 Pro? Are you looking forward to more Tango phones in 2017? Let us know your thoughts in the comments below.