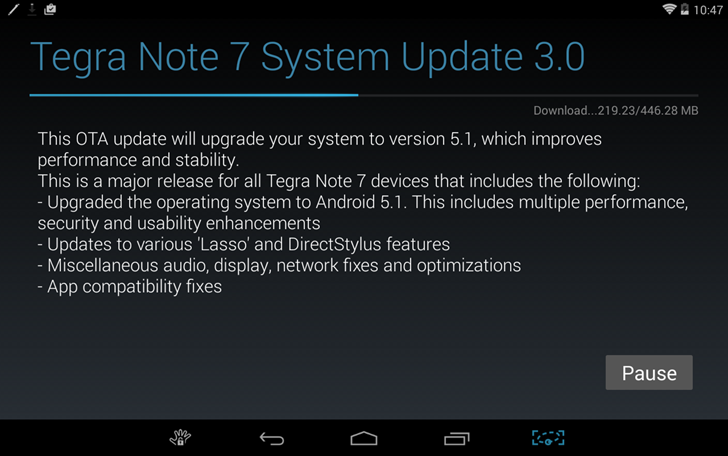 Screenshot credit: Lisa Antunes
Remember the Tegra Note 7? It was supposed to be an OEM platform from NVIDIA, but it got a bit overshadowed when the SHIELD Tablet came out. About a half-dozen manufacturers took NVIDIA up on its offer, notably EVGA, Zotac, Gigabyte, and HP, but it doesn't look like a second model is coming any time soon. Still, they're pretty nice little tablets, especially if you want one with a relatively clean version of Android and a built-in stylus for a low price.
NVIDIA Releases Android 5.1 OTA Update For Tegra Note 7 Tablets was written by the awesome team at Android Police.