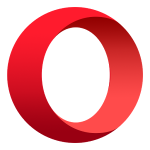 Opera is still that other browser. It's not the most popular Android browser, or even the most popular alternative to Chrome, but it does carve out a niche with the built-in compression features. Plus, it's based on Chromium. Today, both Opera and Opera Mini have gotten notable updates. Perhaps most interesting is the ability for Opera to compress video streams to save data and prevent buffering in poor signal areas.
Let's start with the full Opera for Android, which adds the following features.
Opera And Opera Mini Get Updates Including Video Compression For Opera And Download Notifications For Mini was written by the awesome team at Android Police.