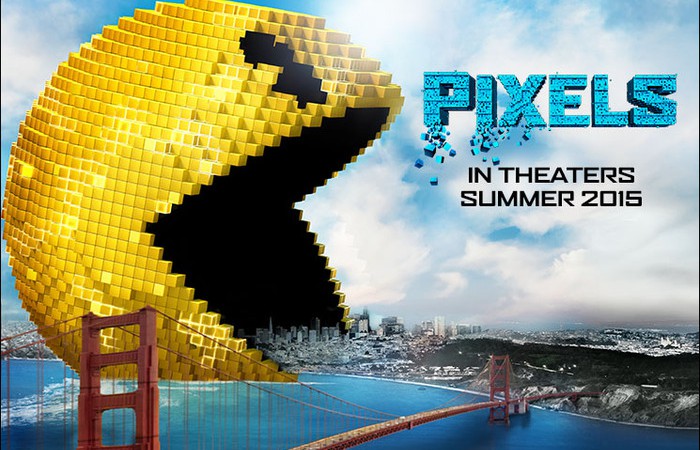 The movie Pixels is set to be released this month. With all the hype building up, Bandai Namco wants to make sure you are not left stranded until the film's launch. The arcade and video game publisher has released a new mobile game that ties into the movie and will give you plenty of entertainment until July 24th.
For those who may not know, Pixels is a movie in which aliens mistakenly decipher our messages of peace as a threat. This is followed by an attack on earth, in which said extraterrestrials send pixelated game characters to attack the planet. Said classic character include Pac Man, Donkey Kong, Frogger and others. Here's the movie's trailer:
Your mission in the PIXELS Defense game would be to protect cities around the world from these classic game characters. The system works just like in any other tower defense title. Simply build towers all over the map, strategically placing them where they would cause the most damage.
• Move your Arcaders into any strategic position you want to
• Setup Arcaders to target enemies by, nearest, weakest,toughest, first enemy, or completely random
• Call upon the mighty Lady Lisa of Dojo Quest for help in times of need!
• Three difficulty levels per stage to put your defender skills to the ultimate test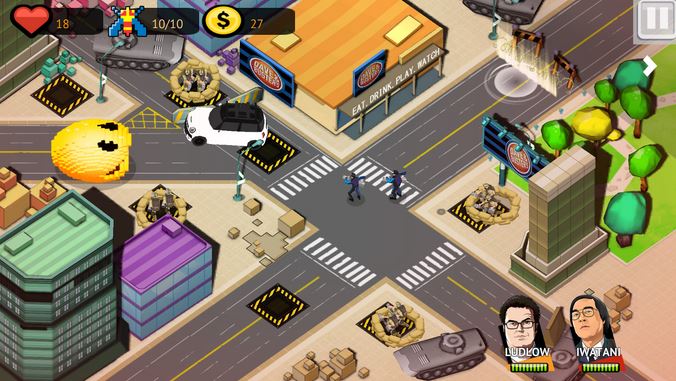 The game sounds great, but the fact that it is completely free makes it all that more exciting. No in-app purchases or tricks; just pure fun. It's available right now from the Google Play Store, so have a blast spending all your free weekend time playing PIXELS Defense!
Download PIXELS Defense from the Google Play Store