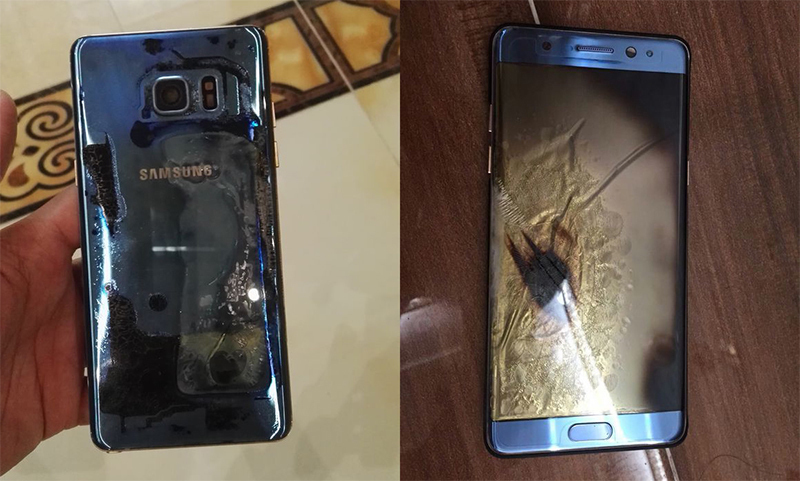 Just as Samsung appears to be getting on top of the Galaxy Note 7 battery fiasco, new reports of exploding handsets from China are now threatening a further blow to the smartphone manufacturer's global reputation.
Various reports in the Chinese media and a number of images online are suggesting that Galaxy Note 7s purchased from national electronics retailer Jingdong Mall are catching fire. According to the retailer itself, Samsung is carrying out an internal review of the the handset's Chinese model following a customer report of a Note 7 battery fire. However, questions have been raised about the legitimacy of some of the images circulating online.
Worryingly, Samsung had assured consumers that the Chinese model of its latest flagship smartphone was not affected by the same battery issues as other countries. This is because the cells in these phones were not produced by Samsung SDI, but a different Chinese manufacturer – ATL.
Another #GalaxyNote7 battery explosion reported in #China on Mon; @samsung says it's already probing 1st case pic.twitter.com/ngV6mxDXFc

— People's Daily,China (@PDChina) September 19, 2016
Interestingly, Samsung later clarified that only smartphones sold in China after September 1st were not vulnerable to fires for this reason. Last week, it transpired that Samsung had recalled 1,858 Galaxy Note 7 smartphones in China that were manufactured in August and released as part of a very limited testing scheme. It's possible that not all of these units have been returned and that some may have made their way into consumer hands, as pictures from some of the explosion reports point to an August production date.
As we also know, lithium ion batteries can very rarely can succumb to defects and overheating issues that aren't necessarily indicative of a major manufacturing fault. It's possible that the limited number of reports from China are just the statistical faults that occur with all smartphones, and that it's just the ongoing Note 7 saga that is drawing extra attention to the issue.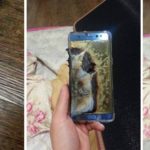 See also: Why phones "explode" sometimes, and what you can do to protect yourself54
Although if Samsung does find similar faults with the Chinese model of its Note 7, further damage will undoubtedly be done to the brand as the saga will be dragged out into another month as the company may be forced into another recall.