Tech Review – Android Bunker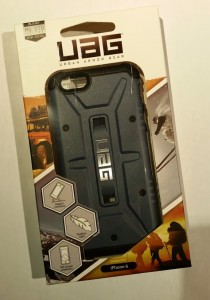 This is our first review of the most awarded iPhone case at the moment, the UAG (Urban Armor Gear), in this review we're analyzing two models, iPhone 6 and the fresh new case for Samsung Galaxy S6. Before start we've to say thanks to the UAG team that were responsive for bringing us the cases for this review.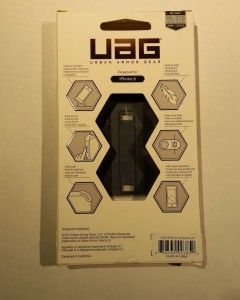 In our first impresion we see a well designed box showing the back side of the case packed with a high tech – metal design we could imagine that this case is famous for its big durability and this is it, in androidbunker we're going to test this part, case resistance.
Contents inside the box:
-Case
-Front HD film protector
-Clean cloth
-Cardboard Squeegee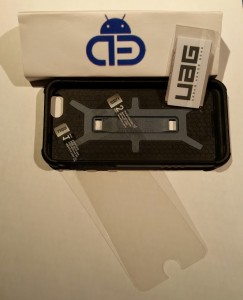 UAG Official product features
Our patented Composite design fuses a hard outer shell with a soft impact resistant core. The unique shape of the case also provides structural rigidity.
Our crystal clear HD screen guard, soft rubberized screen surround and rear skid pads provide 360 degree protection from scratches and abrasions.
With over sized tactile buttons, generous ports and a low profile design that slips in and out of your pocket, access is always easy.
On the front of the case an engineered bezel deflects unwanted flash interference and ensures beautiful
pictures every time.
Get what they promise to do, this is what you get, in the first instant you touch this case you can feel the rough and tough of it in the back side of the case.
Detailed photo session:
The hardest part: Torture test
As we talked before, our main objetive is to keep clear that this case will endure all type of daily fatalities, so we tested the case resistance (only case to ensure maximum weight holding).
Preparation:
We used a tap in the middle of the case to concentrate all the weight in middle, this will stress both sides
What we do? We stressed the case with 6 laptop over it with a weight calculation of 25kg
Resistance test passed OK!
As you could see the case is flexible enough to bear the weight of the laptops.
The result of the test is a consistent and no bent case after this torture mark, you can keep your mind safe, with this case your phone will be in good form without any risk against shocks.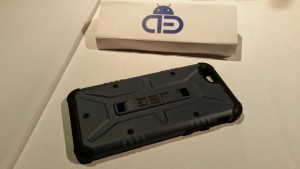 Verdict : Very recommended / must have
Buy links:
iPhone 6: http://www.urbanarmorgear.com/products/iphone-6-aero
Galaxy S6: http://www.urbanarmorgear.com/products/ash-case-for-galaxy-s6-edge