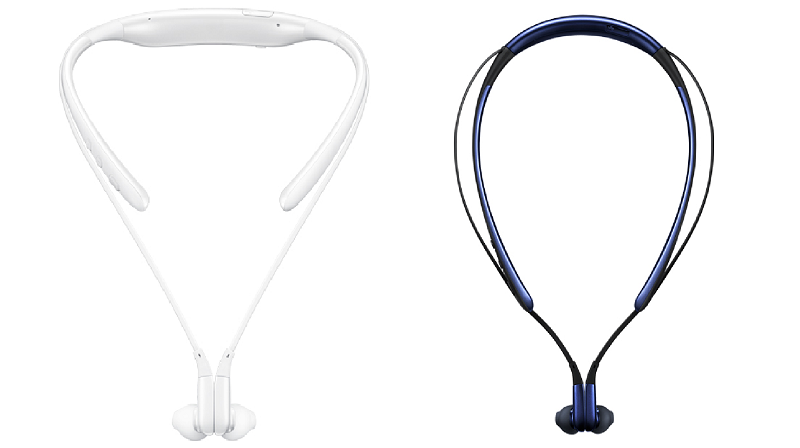 Samsung has released a new addition to their Level line of audio products, dubbed the Level U. For $ 69.99 the Level U is a U-shaped set of Bluetooth earbuds that is designed to wrap around your neck.
In addition to playing audio from your smartphone, the two microphones that are built-in provide access to voice commands and even allows phone conversations. If you were wondering why the Level U has two microphones; one of them collects your voice and the other collects environmental  noise and blocks it, making for clearer calls and voice commands. You can enable and disable voice commands through the Samsung Level app. No piece of wearable technology is useful without some solid battery life and the Level U (according to Samsung) will give you up to 10 hours of audio, 11 hours of talk time, and 500 hours of standby. This should be enough battery for a couple of days with moderate usage. The Level U is not charged via micro USB but rather a 5-pin connector.
For now, the Level U can be purchased from Samsung's website and will likely hit other retailers later. For $ 69.99 the Level U is a solid deal if you are looking for some affordable earbuds with extra functions.
Buy now!