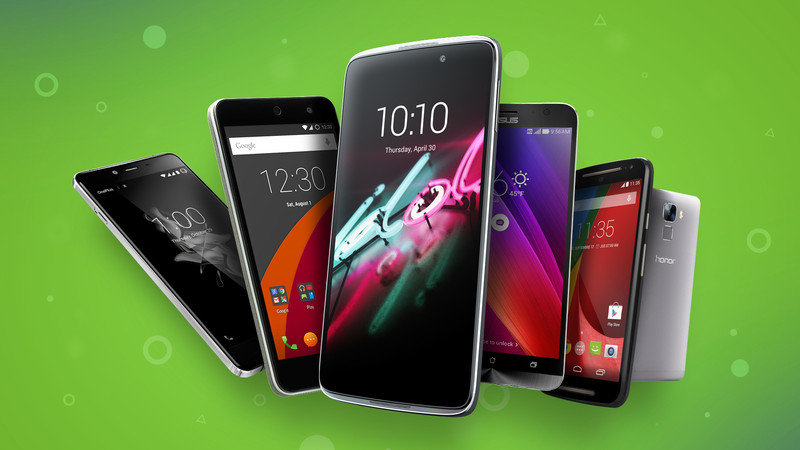 There's never been a better time to buy a cheap Android phone and still get a top quality experience.
It used to be the norm that to get a good phone you'd have to spend a good chunk of change. But while the high end continues to progress at a predictable rate, the mid-tiers have suddenly become where the action is at. It's easier than ever to get a quality Android smartphone without paying too much for it. We daresay you can call it a "cheap" Android smartphone at this point and not feel bad about it.
For around $ 250 it's now possible to get a good phone by any standard. Here's our roundup of the best you can get right now.
Article updated January 2016 adding in the new Honor 5X in place of the Honor 7.
Motorola Moto G (2015)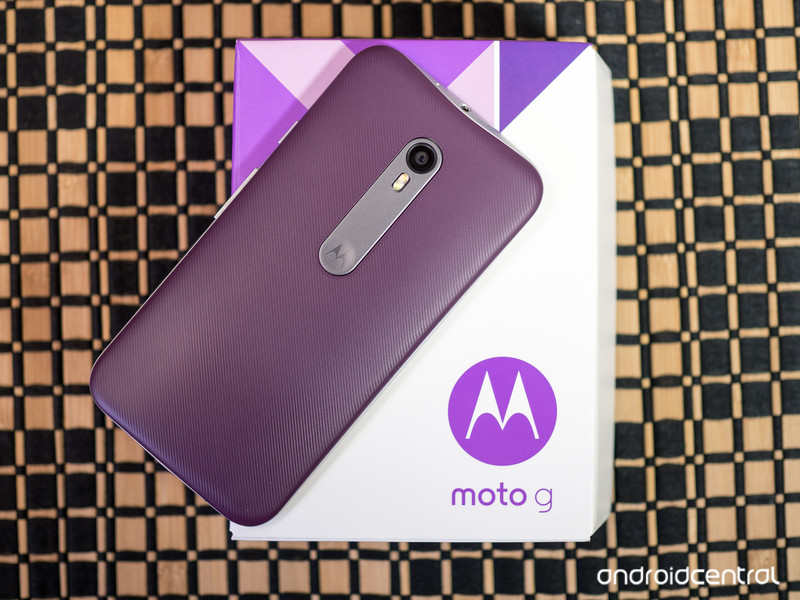 Still one of the best value phones around
Pros
Solid build quality
No manufacturer bloatware
MicroSD card slot
Cons
No NFC
Only a single speaker compared to previous model
No quickcharge or wireless charging
Motorola is arguably responsible for reinventing the budget phone space when it tore up the rule book with the original Moto G. Now three generations in and it's no more difficult to recommend to anyone looking for the best on a budget.
The hardware is more than ample for the price and Motorola's signature software experience of value added to stock Android remains. The camera is improved on its predecessor, Moto Maker allows for some customization on the color schemes and all-in-all the essence of what made this phone great hasn't gone away. It's hard to do better at $ 200. And we'd definitely recommend the 16GB/2GB RAM model. It's worth the extra.
Read more | Review | Accessories
ASUS Zenfone 2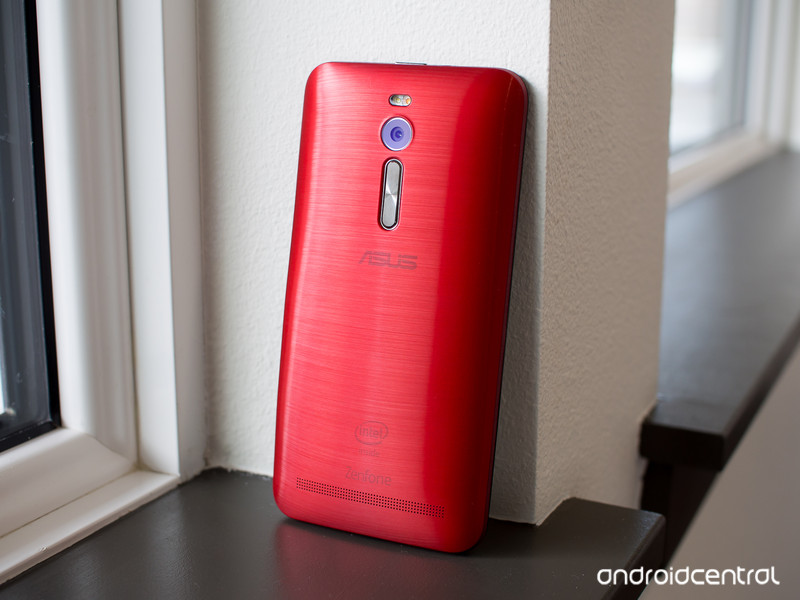 A surprise contender
Pros
Great price
Long battery life
Decent camera
Cons
Awkward button placement
Cheap feeling materials
Software won't be to everyone's taste
ASUS announced the Zenfone 2 at the beginning of 2015 but it would soon become one of the better value for money buys for the budget conscious smartphone buyer. With the cheapest model coming in at $ 199, for $ 299 you can get the highest-end variant with some specs that easily outdo even some of the most expensive phones on the market.
It's not perfect by any means, with software that's best described as an acquired taste, and some cost cutting in the materials used to build it. But make no mistake, you're getting a solid phone with long battery life, a decent camera and more besides for not a whole lot of your hard earned.
Read more | Review | Accessories
Alcatel Onetouch Idol 3 5.5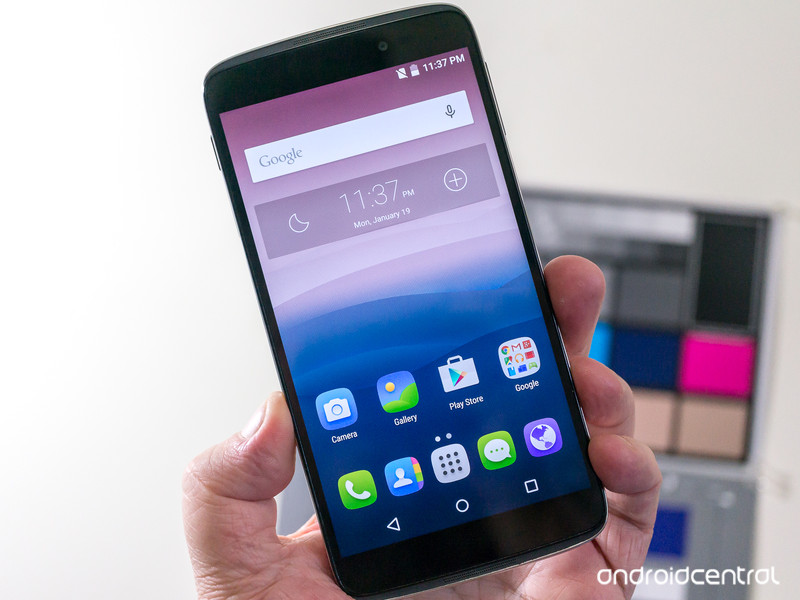 Upside down
Pros
Use it either way up
Long battery life
Full HD 1080p display
Cons
Some added bloatware
Sluggish while installing apps
The back cover doesn't feel all that great
Alcatel OneTouch is another of those smartphone makers that can hold their heads high having made huge strides forward in 2015. The Idol 3 comes in two sizes, but it's the larger 5.5-inch model that's most impressive. For $ 250 you get a great looking 1080p display, a 13MP camera and some pretty hot sounding speakers with JBL audio.
The party piece of the Idol 3 is that you can use it either way up. The speakers on the front are both also earpieces and the phone's user interface will flip depending which way up you're holding it. Just remember which end the camera is before snapping a selfie.
OnePlus X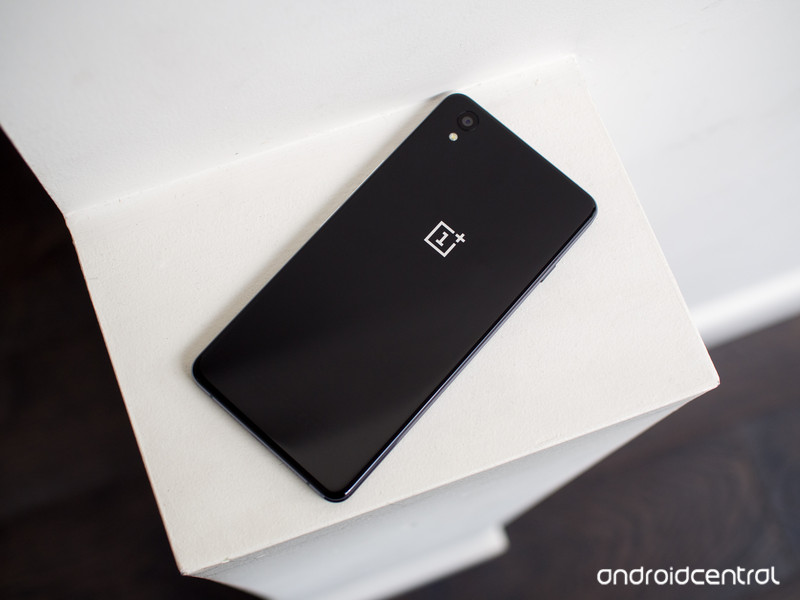 Never settle
Pros
Looks fantastic
Simple, good looking software
Full HD 1080p display
Cons
Weak camera
Lacking some important radio bands
Below average battery life
OnePlus has traditionally gone hunting for the high-end but the OnePlus X is the first time it truly targeted the budget sector. What you get is a mixture of premium design with glass and metal both present encasing internal specs that would have been in flagship class phones not all that long ago.
The glass back makes the OnePlus X a slippery customer but the 1080p display and simple, unbloated software around the front makes up for it. In true OnePlus style you'll need an invite to get one, but there are also open sales for 48 hours every week where you can buy one without any extra steps.
Read more | Review | Accessories
See at OnePlus (Invite needed)
Wileyfox Swift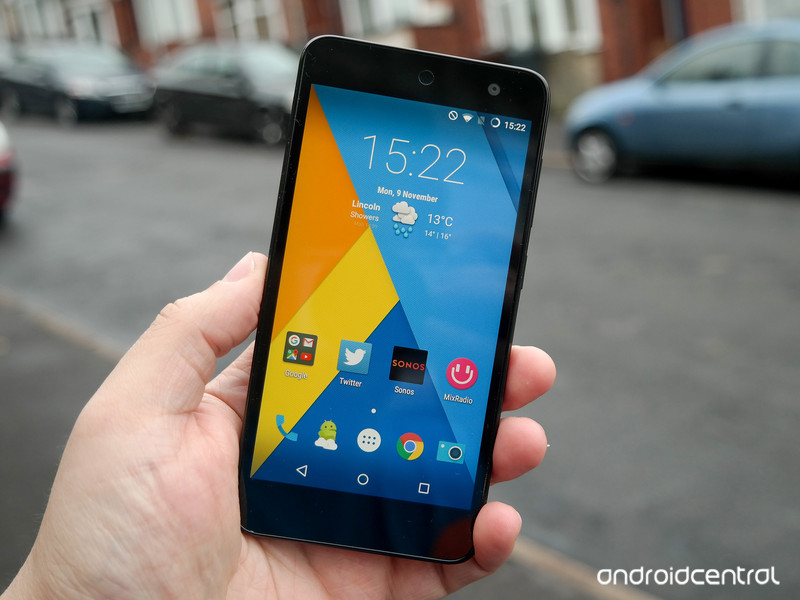 A Cyanogen powered marvel
Pros
Absurdly cheap
Great performance
Decent battery life
Cons
Not the strongest camera
No NFC
Annoyingly bright LED notification light
The Wileyfox Swift is the British company's first Android phone and has every right to be taken notice of. It cost's a ridiculously cheap £129 and packs Moto G matching hardware while undercutting it on price.
The display is nice, the battery life is pretty good, the overall appearance is on point and the software provided by Cyanogen is slick, speedy and bloat free. It's not available officially outside Europe right now, but it's absolutely one of the best cheap phones money can buy.
Huawei Honor 5X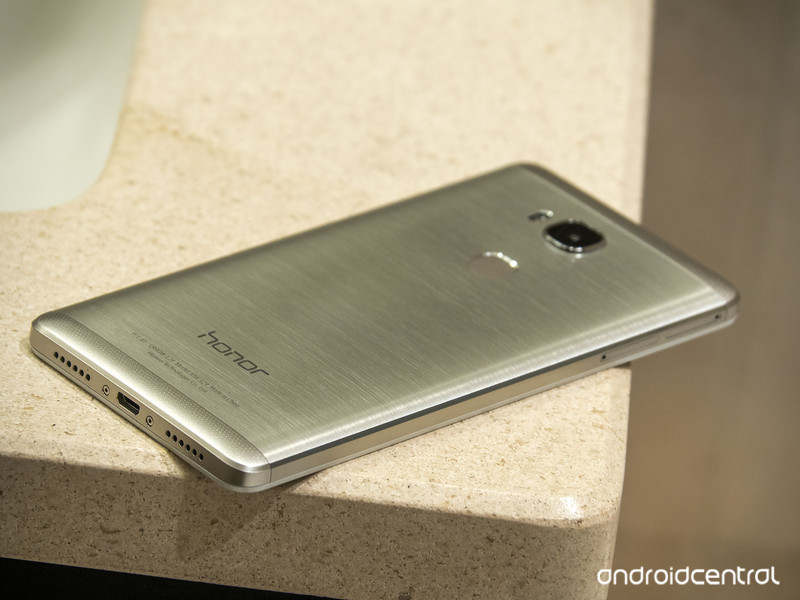 Honor lands Stateside
Pros
Premium design and construction
Fingerprint scanner
Good quality display
Cons
EMUI still broken in places
Sluggish at times
Launches on Android 5.1
The Honor 5X is a perfect example of where the $ 200 price point smartphone market is headed. For a remarkably good $ 199, the first Honor phone to officially launch in the U.S. packs a metal body, decent screen and fingerprint sensor. The hardware certainly feels worthy of a higher price point.
The only drawbacks to the Honor 5X come in the software. Huawei's EMUI is still an acquired taste with some questionable features and things that still don't work quite as we might hope. But, there's a lot of good stuff, too, and some really useful features baked in. And it'll be available from January 31 in the U.S. with a European launch as yet unknown at the time of writing.