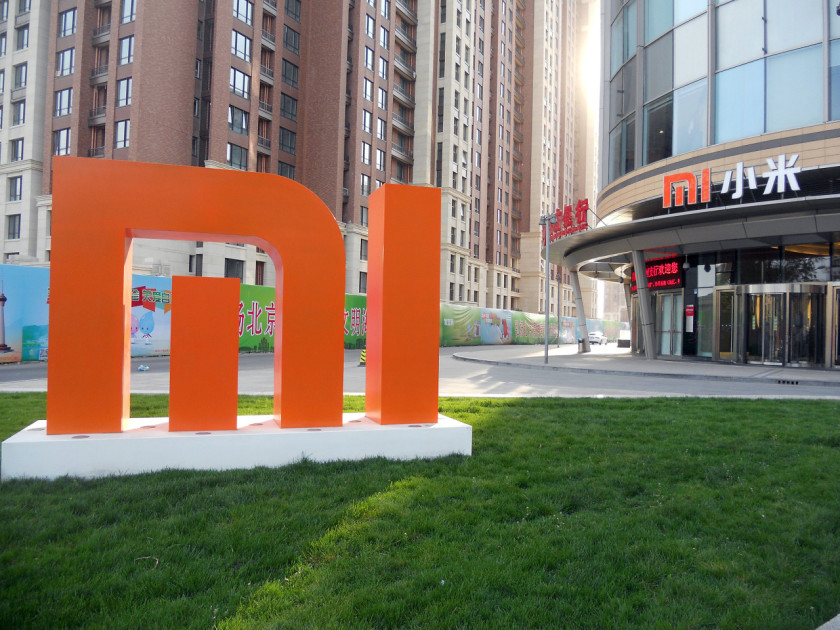 Xiaomi's rise to the top of China's tech market has been explosive, though new data suggests remaining there might be a more ephemeral affair. The tech titan/sterling startup/device darling was – at one point – the world's most valuable venture. A new report by The Wall Street Journal, however, indicates that after failing to meet investor expectations for 2015, confidence in the OEM's future has been sizable shaken.
Xiaomi had originally set its 2015 sales targets at an ambitious 80 million smartphones, something that was apparently downplayed as last year drew its curtain call. The reason for this, apparently, was due to the failure to achieve the lofty goal, according to "people familiar with the company." Likewise, the company's $ 46 billion valuation has been called into question as well, a figure which, according to The WSJ, "was based on yet unrealized plans to generate substantial revenue from Internet services."
This increased speculation and scrutiny among investors comes as a result of China's ongoing fiscal turmoil:
China's economic slowdown, coupled with turbulence in the country's stock market, is prompting investors to take a second look at China's high startup valuations. Companies such as Xiaomi, which raised vast sums on China's mobile-Internet boom, now are facing growing pressure to live up to expectations.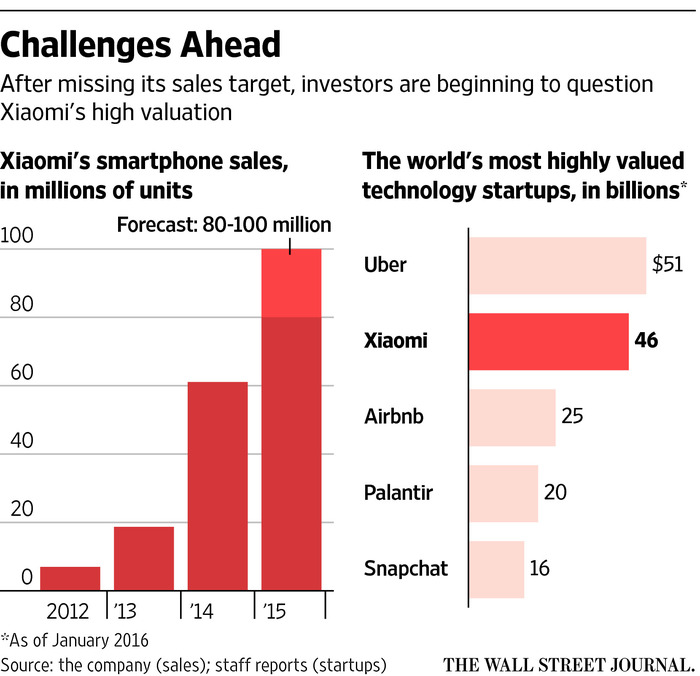 Xiaomi's business model has been incredibly successful, with the company eschewing more traditional forms of retail to ship substantial sums of smartphones. In addition, it has famously held "flash sales" for new products that have been met with incredibly sell-out rates the likes of which have arguably not been seen since Spice Girls concert tickets were in vogue during the British group's hay-day, or perhaps even Beyonce rates.
The Wall Street Journal asserts that,
"Xiaomi's smartphones, which once sold out in minutes in limited batches via online flash sales, are now easily available—a shift that analysts say signals slowing demand."
However it is worth pointing out that several Xiaomi devices sold out in incredible speed during 2015 as well, including this one, this one, and even this tablet. Still, things have changed perhaps, since the very early days of Xiaomi four years ago.
According to a Xiaomi spokeswoman, "the competition in China's smartphone market has intensified tremendously this year" yet failed to comment on issues relating to the aforementioned valuation or failure to meet sales forecasts. Instead, she simply responded that Xiaomi device sales were "within expectations" and specified that the flash sales her company is so famous for, are basically reserved for new phones after mass-scale production has begun in earnest.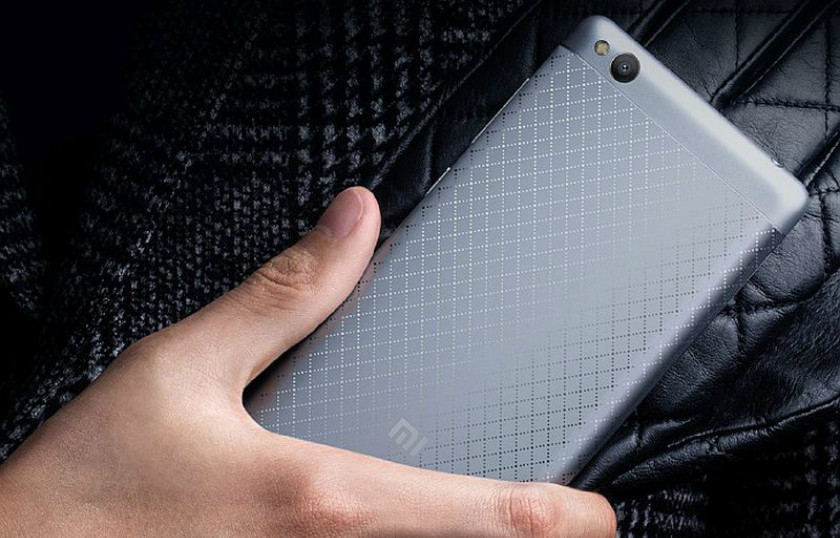 Problems asserted against Xiaomi's continued success include (1) increased competition from Huawei and other domestic Chinese OEMs, (2) a lack of an in-house SoC such as Samsung's Exynos or Huawei's Kirin, (3) average smartphone prices falling from $ 160 in Q3 2014 to $ 122 in Q3 2015 and (4) a market that consists of a "Chinese demographic ghetto of mainly males 18 to 30" years old, according to Peter Fuhrman, chairman of China First Capital.
Mr. Fhurman offered additional commentary, that:
"Mobile services, e-commerce, branded consumer products—these still are largely just a figment rather than a huge and growing source of profits that could validate last year's sky-high valuation."
Many will undoubtedly be looking towards the future and just how 2016 will fare for Xiaomi. There is certainly ample opportunity for the company to get it's proverbial "game" back in full swing. Given that the organization has achieved such a tremendous success in such a short amount of time, it clearly knows how to work mobile magic. The real question however, is if the Chinese market as a whole has moved forward at an even faster speed entirely.